GM won't sell 2014 Chevrolet SS in Canada
Thu, 21 Feb 2013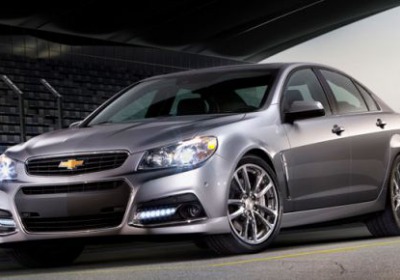 Allow us to be the first to extend our condolences to our friends to the north. General Motors has announced the 2014 Chevrolet SS will not be available in Canada. The Globe and Mail reports the automaker has confirmed the high-performance sedan won't hit Canadian dealers, though GM hasn't offered up any reasoning as to why that is.


Buyers here in the US of A, meanwhile, can look forward to getting their hands on the 415-horspower, rear-wheel drive SS by late summer. Something tells us it won't be long after that before Canadian officials start seeing individually imported 6.2-liter V8 four-doors in their neighborhoods. Fortunately, Canadian buyers will still be able to take home the 2014 Chevrolet Corvette. The C7 bowed at the Canadian International Auto Show last week, reportedly drawing sizable crowds and interest.
---
By Zach Bowman
---
See also: Chevy might've pulled out of NASCAR if it weren't for new Gen 6 car, Next Corvette ZR1 to get 700 horsepower?, Submit your questions for Autoblog Podcast #321 LIVE!.