GM warning 800,000 owners that their cars may need oil changes more frequently than they say
Fri, 05 Apr 2013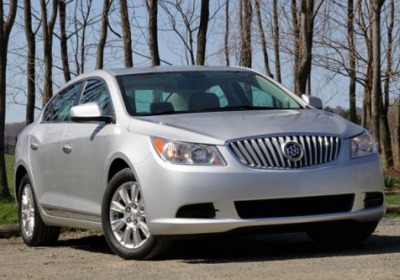 The days of changing your engine oil every 3,000 miles are long gone thanks to most cars having automatic oil monitoring systems, but about 800,000 General Motors vehicles apparently have incorrect monitoring software that is leading to premature engine component wear. According to Autoweek, certain 2010-2012 Buick LaCrosse, Regal, Chevrolet Equinox and GMC Terrain models equipped with 2.4-liter four-cylinder engines could be going too long in between oil changes resulting in a higher-than-normal number of warranty claims for the engine's balance chain. The balance chain links the balance shaft to the crankshaft, and a worn one can produce higher noise levels.

As a fix, GM dealers will be reprogramming the software for the monitors in an effort to reduce the interval between oil changes, which varies based on driving habits and conditions. Through February 2015, the software update will be done at no cost to vehicle owners, but since this is not a recall, after that point, it will be up to the discretion of dealers as to whether or not they will charge for the service. What isn't immediately clear is whether GM plans on giving assistance to out-of-warranty customers who are experiencing engine issues from the worn chain.
---
By Jeffrey N. Ross
---
See also: Hot Wheels Camaro to make big debut at Indy, Small number of 2013 Buick Encore models recalled for loose steering wheel, 2014 Chevy Silverado details continue to dribble out.