GM tinkering with Silverado, Sierra model mix amidst strong early sales
Mon, 04 Nov 2013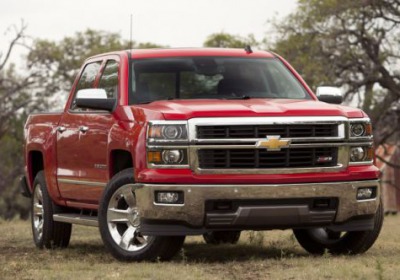 Variety, as they say, is the spice of life. That's a lesson that is currently being taught to General Motors, because despite a strong showing from its 2014 Chevrolet Silverado and GMC Sierra, the General's pickup sales still can't best those of cross-town rival Ford.

With 59,163 trucks moved, GM fell just over 1,000 units short of toppling Ford, and one of the main reasons for that, according to GM's chief sales analyst, was due to a lack of variety in the engines and body styles available on dealer lots. "We are still over-weighted toward crew-cab V8 trucks. Our light-duty mix will moderate over time as our launch progresses," said Kurt McNeil.


Loading dealers with the popular combination of the 5.3-liter V8 and the four-door, Crew Cab body style was intentional during the truck's launch, but as supplies of leftover 2013 models, which are being sold at heavy incentives, are beginning to wane, both budget-conscious and high-dollar buyers are looking elsewhere instead of at the volume model pickups.

Wards Auto spoke to Don Johnson (not that Don Johnson), the head of sales for Chevy, about the issue. "We still have a little bit lower than our target" of regular- and double-cab vehicles. "We think by early next year, we'll be in line with what our targets are," Johnson said, before assuring, "Early Q1, we should be there." The other issue, according to Johnson, is selling dealers on the perks of V6 and double-cab variants. "That's going to take some time. It's all about continuation of the launch."
---
By Brandon Turkus
---
See also: GM takes heat for aborted Silverado riff on 'Boston Strong' at World Series, Chevy monitors drivers' biometrics while experiencing new Corvette Stingray, GM dealers unhappy about pickup prices.