Ford talking unibody Ranger replacement
Mon, 18 Feb 2013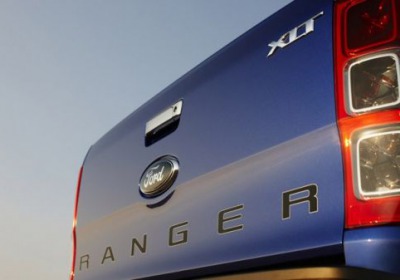 Now here's some welcome news. Car and Driver reports Ford is seriously mulling a replacement for the recently deceased Ranger, but the successor to the compact pickup's throne may not look anything like what we've seen from the nameplate in the past.

While speaking at the 2013 Chicago Auto Show, Doug Scott, marketing manager for Ford Trucks, said there's still a market for a smaller pickup, but that buyers expect to see a larger differentiation between the smaller utility vehicles and their full size counterparts in price, capability and fuel economy.


According to Scott, that means a vehicle with a payload capacity of around 1,000 pounds paired with a towing capacity of 3,000 pounds and "a dramatic reduction in fuel consumption." But the biggest piece of that recipe is the price tag, and Scott says to keep the MSRP far enough away from the already cheap F-150, the answer could come in the form of a unibody design. Scott says target customers in this market don't care whether the truck has a traditional frame or not, so long as it's tough enough to do the job and has the capability they need.

We should be clear here: Ford hasn't approved such a vehicle for production, but the company is working on developing a business case for the model. Even so, it could be years before buyers see another small pickup on dealer lots.
---
By Zach Bowman
---
See also: Are you the next Ford Edge? [UPDATE], Watch Piquet and Mansell bend some sheetmetal in Ford Fusion GP, Project Ugly Horse: Part V.