Ford's Mulally makes shortlist for Microsoft CEO
Fri, 08 Nov 2013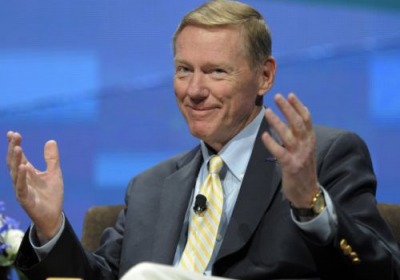 Ford CEO Alan Mulally has made the short list to take over tech giant Microsoft, lending further credence to rumors that the 68-year-old former Boeing exec would ditch Dearborn and move to Redmond.

The report comes from Reuters, which claims that alongside Mulally, former Nokia CEO Stephen Elop and three candidates from within Microsoft are on the short list to succeed Steve Ballmer at the company's helm, although previous reports claim the Ford exec is the number one candidate. Mulally is currently working without a contract, although Bill Ford seems to believe that he isn't likely to depart. Despite this belief, Ford was quoted just last month talking about the depth of talent on the Blue Oval's executive team.


"There is no change from what we announced last November. Alan remains fully focused on continuing to make progress on our One Ford plan. We do not engage in speculation," said Ford spokesman Jay Cooney.

We first reported on rumors of Mulally departing for Microsoft in early September, when a report from AllThingsD claimed he was being considered for the Microsoft job. Since then, Ford has reiterated its position that Mulally will likely stay through 2014, although the company would be accepting of the exec stepping down earlier than that.
---
By Brandon Turkus
---
See also: Ring Brothers shows 1965-66 Mustang fastback carbon fiber body, 1969 Ford Talladega GPT Special is a SEMA showstopper, Creations n' Chrome Top Notch Mustang is a one-of-a-kind fox.