Ford rethinking vehicle launch strategy
Tue, 07 May 2013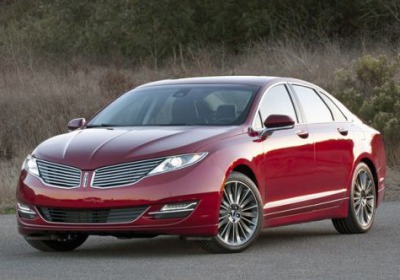 With a new boss at the helm, Ford is looking at new ways to improve its vehicle launches in North America to prevent recent issues that have popped up with models like the Lincoln MKZ, Ford Escape and Ford Fusion. Speaking with Automotive News, Ford's new president of the Americas, Joe Hinrichs, revealed a few ways the automaker plans to avoid early build issues such as the engine fires on certain 2013 Escape and Fusion models and months-long delays for customers to receive their MKZs.

It sounds like the root of the problems may have been Ford's relationship with suppliers compounded by the fact that the product surge came on the heels of the recent industry-crippling recession, and in the AN article, Hinrichs says improvements are being made to reduce problems during the launch of new or redesigned models. Three such improvements that were implemented during the first quarter of this year including more rigorous quality comparisons, better use of computer technology to catch major problems sooner and hiring engineers to work closer with suppliers.

---
By Jeffrey N. Ross
---
See also: 'Born of a Blue Sky' brings the Amelia Island Concours to you, 2013 Ford C-Max Hybrid, Ford to add more than 2,000 jobs in Kansas City.