Ford idling Michigan Assembly Plant to trim Focus, C-Max supply
Tue, 22 Oct 2013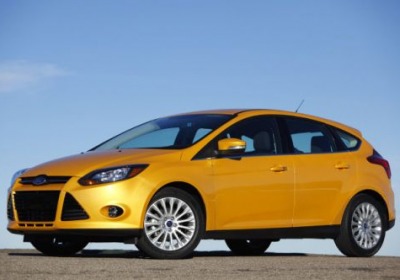 Ford will be putting the brakes on production at its Michigan Assembly Plant in Wayne, MI, idling production during the weeks of October 28 and December 16. Ford is citing the first drop in US sales in 27 months, a 4.2-percent dip in September, as the impetus for trimming their supplies, according to Automotive News.


Ford's deft management of its supplies has been part of its success over the years, and seeing supplies of Focus and C-Max, the two vehicles built at MAP, rise from 58 and 108 days, respectively, to 71 and 122 days over the span of a month was apparently all that was need to justify the trimming. As AN points out, the rule of thumb for many automakers is to maintain a 60-day supply of vehicles.

"Ford has been focused on keeping their pricing in check. Their operating margin is in double digits. Nobody else is there and they're obviously very proud of that," Alan Baum, an auto analyst with Baum & Associates told AN. Keeping the supply chain operating smoothly and not increasing supplies too much is crucial to that healthy profit margin. After all, a large supply lowers prices ,which, in turn, cuts profit. So while this news might not be great for employees at MAP, who now have an extra two weeks of vacation time, it's far from a sign of problems in Dearborn. Quite the opposite, actually.
---
By Brandon Turkus
---
See also: Focus STs for SEMA include Lotus and Gulf liveries, rally-fied police car, Ford going bonkers at SEMA with 57 showcars, Ford Police Interceptors win acceleration war against Dodge, Chevy.