Ford finally issues recall for 230K minivans over rust problems
Sun, 10 Mar 2013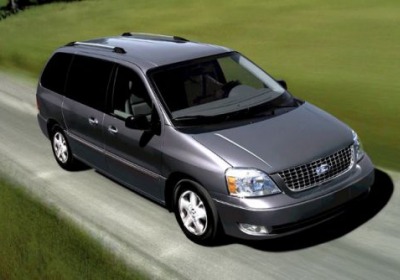 The rust issue in the rear wheel wells of 2004-2007 Ford Freestar and Mercury Monterey minivans has finally led to a recall. The National Highway Traffic Safety Administration began an investigation into the matter in 2011, said investigation being upgraded to an engineering analysis a year later while NHTSA tried to figure out how many model years should be included in the assessment.

Ford has decided to recall all of the 230,000 minivans potentially affected, namely those sold in salt-belt states and countries like Canada. The excess rust in the rear wheel wells was also able to prevent the third-row seats from locking to the floor of the minivan. To repair the problem, owners can take their minivans to dealers, and the dealers will place new panels in the wheel wells, replace the third-row seat mounting brackets and relocate the latches to an area away from any corrosion.


Ford says it will begin notifying owners during the last week of March.
---
By Jonathon Ramsey
---
See also: Americans will get a four-cylinder Ford Mustang after all? [w/poll], Watch NASCAR racer Brad Keselowski do a burnout... in a hotel conference room, 2014 Ford Transit unveiled in Chassis Cab and Cutaway versions.