Ford blamed in drug mule lawsuit
Tue, 30 Jul 2013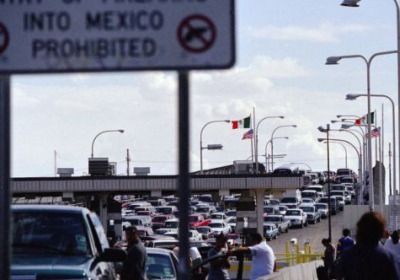 If a college student is caught smuggling drugs across the border, one might think the kid got what was coming to him. But when a Mexican student at the University of Texas in El Paso was caught by Border Patrol agents with duffel bags filled with marijuana in his trunk, the man used a classic excuse: He claimed they weren't his.


While a claim like that is almost unbelievable, Ricardo Magallanes, the student, is now suing Ford for handling its vehicles' key codes negligently enough to allow drug smugglers to break into his Ford Focus and stash the drugs, The Daily Caller reports. The twist here is that four other people who lived in Juarez and worked in El Paso were involved in the same type of scheme – allegedly unwittingly, just like Magallanes – and all the cars were Fords except one model from General Motors. FBI agents also found an employee at a Dallas Ford dealership that had accessed the key codes to all four of the cannabis-stuffed Fords.

While we all may not own Fords, the case still causes us slight paranoia. We'll definitely be checking our trunks before we cross any more international borders.
---
By Damon Lowney
---
See also: Ford shows off V8-powered Ranger headed to Dakar Rally, Shelby Cobra, Mercedes 300SL and 1947 Woodie from Petersen Museum headed to auction, 2013 Ford C-Max Hybrid recalled over lack of roof padding.