Ford Mustang to get four-cylinder in Europe, but not US
Thu, 07 Mar 2013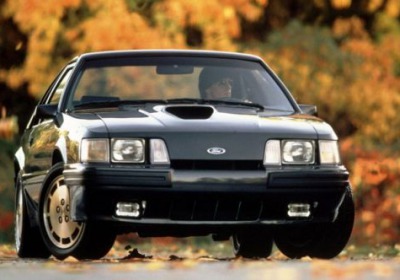 Fans of the Ford Mustang SVO, which was produced from 1884 through 1986 with a turbocharged 2.3-liter four-cylinder engine and a manual transmission, may be interested to know that Ford is reportedly going to introduce something similar for 2015. But don't get too excited if you live in the US, as Edmunds reports that the vehicle will be offered in Europe only. Boo!

According to the report, Ford will put a version of its EcoBoost turbocharged four-cylinder into the engine bay of the Mustang. The engine would be enlarged from its current 2.0 liters to 2.3 liters, taking horsepower from 252 to around 300. The well-known 5.0 V8 engine will also be available in Europe.


"The Mustang is uniquely Ford and has a huge fan base here in Europe. Now those fans have something to look forward to and we look forward to providing more details in the near future," says Ford of Europe CEO Stephen Odell. That's great... but why not offer buyers in the States the (likely) fuel-efficient turbo option, too?
---
By Jeremy Korzeniewski
---
See also: Ford Tourneo ready for duty in Connect, Courier and Custom flavors [w/videos], Ford C-Max, Fusion hybrids subject of MPG lawsuit in California, 2014 Ford Fiesta ST priced from $21,400* [w/poll].