Ford C-Max sales hold steady despite fuel economy fracas
Mon, 09 Sep 2013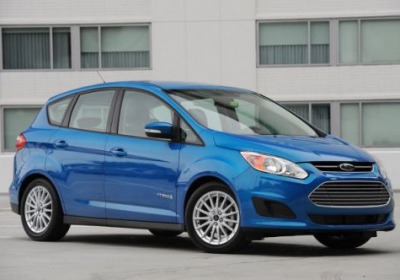 Despite the ballyhoo that accompanied Ford's lowering of the C-Max fuel economy figures, the Blue Oval is still seeing strong demand for the five-seat MPV, as Automotive News reports. Speaking to marketing boss Jim Farley, AN says that the controversy surrounding the C-Max's fuel economy figures won't force Ford to change its marketing strategy.


Ford lowered the fuel economy rating of the C-Max after public outcry and legal action by customers that were unable to reach the 47 miles per gallon promised by the window sticker. The new ratings were dropped about a month ago to 45 mpg on the freeway and 40 mpg in the city. Ford offered rebates for current C-Max owners, with $550 going to those that bought their car and $325 to lessees. The issue, says Ford, stemmed from testing standards that allowed the automaker to base the C-Max's fuel economy on the Fusion Hybrid, because they use identical powertrains. The C-Max's less aerodynamic shape wasn't taken into account, though.

Whether Ford's PR team handled the crises perfectly or people just aren't that bothered by a four-mpg drop in combined ratings, demand remains strong for the C-Max among consumers. Ford moved 3,000 units in August, which was a 12-percent jump over July sales. Meanwhile, consumer demand through third-party shopping websites remains strong as well, according to Autometrics, a data analysis company that spoke with Automotive News. While the long-term effects of the adjustments remain unknown, the C-Max appears to have fared well in the near term.
---
By Brandon Turkus
---
See also: Ford doubling 1.0L EcoBoost engine production, Ford board OK with Mulally stepping down earlier, Evo grabs Ford's Fiesta R5 rally car by the scruff.