Ford C-Max, Fusion hybrids subject of MPG lawsuit in California
Fri, 01 Mar 2013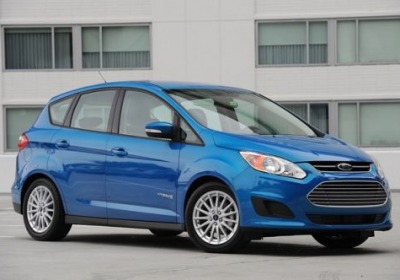 A California lawsuit over the fuel economy claims for the 2013 Ford C-Max was first reported back in December. Based on the numerous reports we've heard of disgruntled owners failing to get their car's EPA fuel economy ratings on the C-Max and 2013 Fusion Hybrid, we suspected there would be more to this story. The Detroit News is reporting that two California law firms are combining their lawsuits against Ford on this matter for "false and misleading" claims.


The article states that there are hundreds of C-Max and Fusion Hybrid owners who have joined the lawsuit, but the issue isn't limited to customers. In December, Consumer Reports extensively tested both the Fusion Hybrid and C-Max and found that both hybrids performed significantly worse than their EPA claims. This all comes just a few months after Hyundai and Kia took the unprecedented step of lowering the fuel economy ratings for all of their 2012 and 2013 model-year vehicles.
---
By Jeffrey N. Ross
---
See also: 2014 Ford Fiesta ST priced from $21,400* [w/poll], Who sold the most heavy-duty pickups in 2012? PickupTrucks.com investigates, NHTSA investigating 725k Ford, Mercury vehicles for stalling issue.