Fiat pondering swallowing rest of Chrysler, US IPO
Wed, 24 Apr 2013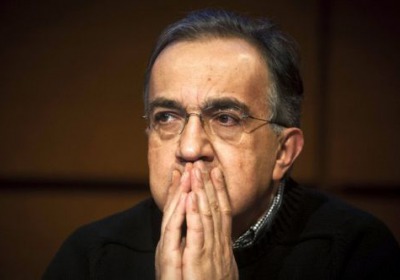 At the moment, Fiat is in court with the United Auto Workers, waiting for the justice system to provide some guidance on a fair price for 41.5-percent of Chrysler it doesn't own. Fiat owns 58.5 percent of the company and wishes to buy the remainder, which is owned by the union's VEBA retiree trust, but the Italian company and the UAW are on different sides of the galaxy when it comes to assigning a fair price to that outstanding stake.


Naturally, Fiat CEO Sergio Marchionne is considering his options. A new report in the The Wall Street Journal says one of the scenarios being considered now is – depending on the outcome of the court case – to purchase the 41.5-percent stake and then issue an IPO to recoup some of the cost. About two months ago, Marchionne put the odds of an IPO for a wholly combined Fiat/Chrysler at 50 percent. Even with the WSJ report, it's not clear if those odds have changed.

The current company structure leaves a lot of options as to how a potential IPO could be issued, but it's said that Marchionne is against it, preferring "to be one company," under Fiat, indivisible. If Fiat is finally able to purchase all of the Pentastar, it would get access to Chrysler's war chest, pegged at $11.9 billion at the end of Q3 in 2012, and that money can't come soon enough for a brand taking a beating in Europe and delaying product over cash concerns.
---
By Jonathon Ramsey
---
See also: Fiat builds 1 millionth 500, still a ways to go before passing original, Chrysler museum to open one last time on June 8, Chrysler to veer away from 'Imported From Detroit' message?.