Ferrari's Enzo successor to cost 1M euros?
Tue, 19 Feb 2013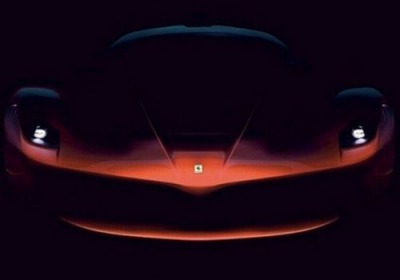 If you're planning to pick up the newest hypercar from Ferrari, you may need to do more than save your pennies. Automotive News Europe reports the Enzo successor will cost more than 1 million euros, or $1.34 million at current conversion rates. That's before taxes, too. All told, Ferrari will build just 499 examples of the tentatively named F150 according to reports. The Italian automaker has neither confirmed nor denied the price or production figures, though Fiat CEO Sergio Marchionne has said the machine is already sold out worldwide.

We do know the hybrid will serve up more than 900 horsepower thanks to a new naturally aspirated V12 direct-injection engine and an electric motor. The automaker says its HY-KERS hybrid system has cut fuel consumption by some 40 percent. Of course, adding an electric motor to the party has added some 330 pounds to the driveline, a fact Ferrari has offset by using carbon fiber for the machine's chassis. Word has it the F150 will have a curb weight similar to the Enzo at a shave over 3,000 pounds.
---
By Zach Bowman
---
See also: Best speculative Ferrari Enzo successor rendering yet, Why the Ferrari Testarossa deserves some respect, Watch this Ferrari Enzo get thrown around on farm roads.