Ferrari FF coupe plans found in European patent application
Fri, 11 Oct 2013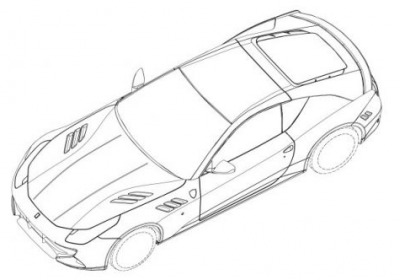 The FF is quite a departure for Ferrari - it's the company's first hatchback and all-wheel-drive vehicle - so it isn't surprising that it rubs some people the wrong way, even if the car itself is very good. Well, judging from these patent drawings of what looks like a FF coupe filed with the Office for Harmonization in the Internal Market (OHIM), Ferrari has plans to build one.


We're not sure if Ferrari is planning a production run, however, and it's very possible this is a one-off special being built for a very rich customer, a la Eric Clapton and his 458 Italia. Patent drawings of Clapton's special 458 were filed with OHIM before it was finished, as well.

We think the regular FF is a good-looking car as is, but would welcome a coupe version if it looked like the one in these drawings. It could be a great alternative to the F12 Berlinetta for people who want all-wheel drive and a lower profile.
---
By Damon Lowney
---
See also: Race Recap: 2013 Korean F1 Grand Prix crazy enough for Psy [spoilers], Ferrari 250 GTO may have set new sale record at $52M, Motor Trend hits Laguna Seca with Ferrari F12, Chevy Corvette, Porsche 911.