Ferrari F150 Enzo successor is Geneva bound [UPDATE]
Sun, 10 Feb 2013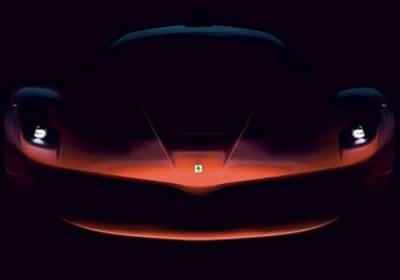 Ferrari has announced the automaker will debut the company's "most powerful HyperFerrari [sic]" at this year's Geneva Motor Show. The news came courtesy of Instagram, where the Italian automaker posted a familiar-looking rendering with a quick note. Details are still remarkably scarce, though Ferrari says the successor to the Enzo throne will be able to "turn into a corner" as quick as a Formula One car thanks in part to the fact that the road-going machine will feature as much downforce as an F1 competitor. From what we've heard so far, the Enzo replacement will boast over 800 horsepower from the combination of a V12 engine and a HY-KERS system.

We've already heard some interesting tidbits about the new machine, including the fact that each model will come with a driver's seat tailor made for the buyer. Ferrari says we can also expect to see a quicker 0-120 mph sprint than the old Enzo with 40 percent fewer emissions. Stay tuned for live photos from the 2013 Geneva Motor Show.


UPDATE: After some looking into it, Ferrari does not appear to have an official Instagram account, or at least doesn't list one alongside its other official social accounts. We're of the mind now that what appeared on this Instragram is not officially from the Horse's mouth.
---
By Zach Bowman
---
See also: Le Mans-raced 1953 Ferrari 340/375 MM headed to auction, Are you the Enzo-succeeding Ferrari F150?, Ferrari F150 Enzo-successor takes some loud laps at Fiorano.