Ex-GM VP LaNeve takes over Lincoln ad agency
Wed, 10 Apr 2013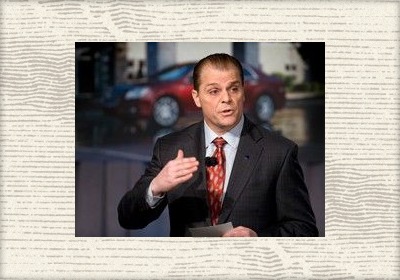 Those of you that caught yesterday's op-ed about Lincoln will have heard already, but Mark LaNeve has taken the helm at Team Detroit. Once the North American vice president of sales, service and marketing for General Motors, LaNeve will now head up the agency that handles all of Ford advertising. LaNeve will also run the account for Lincoln. While at GM from 2001 to 2009, the exec oversaw ad campaigns like Cadillac's Breakthrough and sales initiatives like "Employee Pricing for Everyone."

He left in 2009 to join Allstate as chief marketing officer, oversaw the creation of the Mayhem ad spots and was moved into the role of VP of agency operations overseeing Allstate's 10,000 agents. He resigned from the insurer in February 2012 for personal reasons and joined Team Detroit in August 2012 as chief operating officer, in charge of satellite offices in New York and internationally. He replaces ex-CEO Cameron McNaughton, and will continue to hold the title of COO.


Lincoln is trying to get its 2013 back to rights after putting big dollar commercials for the 2013 MKZ on television then having production glitches preventing cars from getting to dealerships. With rumors of a relaunch in the works, it's no surprise LaNeve has been given the reins – and from here it looks like the brand is desperate for the kind of magic he's proved he can marshal. Perhaps he can start by calling a mulligan on the renaming exercise that gave us the hoary "Lincoln Motor Company" and go back to oh, say, "Lincoln." Then he can ask the product folks to get to work on the MKC concept...
---
By Jonathon Ramsey
---
See also: Toyota again claims Corolla outsold Focus worldwide, Lincoln needs a farewell address, not a new marketing plan, Ford announces 2014 F-150 SVT Raptor Special Edition.