Detroit automakers gain market share simultaneously for first time in 20 years
Wed, 01 May 2013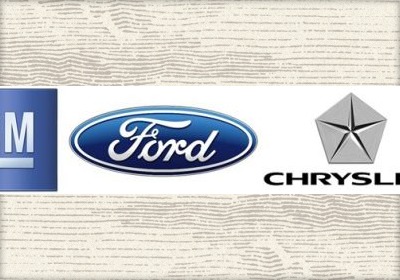 While monthly sales figures might be an easy way of tracking the progression of the auto industry and individual automakers, looking at market share might be more indicative of how each company is actually standing up against its competitors. For the Detroit Three automakers, they have collectively lost almost 30 percent of the market over the last 20 years, but now, for the first time since 1993, Ford, General Motors and Chrysler have each posted market share gains at the same time.


According to Automotive News, Ford's share increased the most by 0.7 percent, GM was up 0.5 percent and Chrysler rose marginally by 0.2 percent, giving the Detroit automakers a total market share of 45.6 percent. As for the Japan's Big Three, the article reports that Toyota is up by 0.7 percent, Nissan is down the same amount and Honda has seen "little change."
---
By Jeffrey N. Ross
---
See also: Chrysler reports $166M net income for Q1, down $307M vs. 2012, Chrysler investing $20M in Toledo plant to support 9-speed auto production, Reborn Ford Escort could make its way to Europe.