Despite premium carmakers going downmarket, luxury auto sales stick at 10-11%
Thu, 16 Jan 2014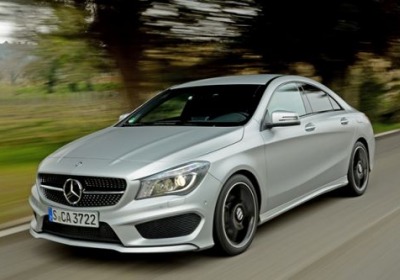 According to research conducted by global information company IHS Automotive, the leporine birthing of new models by luxury manufacturers over the past six years hasn't increased their market share in the US. Even as car sales reached 15.6 million units, IHS says what's happened instead is that luxury buyers are merely moving from one brand to another, moving from larger luxury vehicles into hot segments like compact luxury crossovers or leaving the market at the same rate as other buyers enter.


Whether broken out by makes or by segment, market share has rollercoastered inside a narrow band from 10.5 to 11.5 percent since "at least" 2008. Closer investigation reveals the shifting boundaries in the aspirational pond, with brands like Mercedes-Benz and Audi gaining territory as Lexus and Lincoln lost it, and Saab and Hummer were buried, dead, under it. One neat note is that Tesla has gone from a share of zip to .12 percent.

The subcompact and compact crossover segments show growth, with those little high-riders jumping from .3 percent to 1.16 percent of overall industry sales. Their rise, though, is concomitant with the decline of four other segments: compact and midsize cars and fullsize cars and SUVs. We think the next few years that will tell if the small-car expansion can overcome the large-car retraction, with a phalanx of smaller offerings like the CLA only recently hitting the market and others like the GLA, Macan and Q1 doing so in the near future.
---
By Jonathon Ramsey
---
See also: Jay Leno welcomes finely rebuilt Porsche 356 into his garage, There's a Porsche Cayman under here somewhere, Watch the incredibly complicated operation of Porsche's new targa roof.