Crowdsource funding push on to save historic Ford buildings
Thu, 22 Aug 2013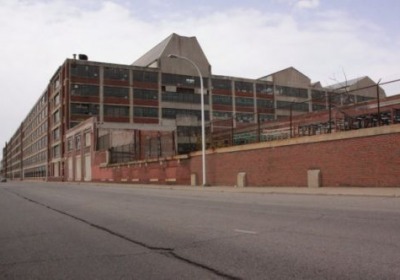 Detroit has no shortage of old, abandoned buildings, both within the city and in the surrounding communities. Few, though, have the historical significance of the old Ford Highland Park facility. Home to the very first moving assembly line, Highland Park was designed by the legendary Albert Kahn, and was one of the homes of the Model T.

Now, the Woodward Avenue Action Association is attempting to buy both the 40,000-square-foot admin building, which is located off the historic Woodward Avenue, and an 8,000-square-foot garage. The WAAA's goal is to convert the buildings into an automotive heritage center. The Detroit News spoke to the interim director of the WAAA, Deborah Schutt, who commented, "[Metro Detroit has] not been very good at telling our own story. So we've decided, let's pull everything together and tell our story."


The WAAA made an offer of $550,000 to buy the two buildings, and has $400,000 from the Michigan Department of Transportation and another $15,000 from the Michigan Economic Development Corporation. It's trying to raise a further $125,000 through crowd-sourcing, starting a campaign called "Five Dollars A Day," after old Hank Ford's $5-per-day wage for line workers.

The WAAA has until September 19 to collect the money and purchase the building, which is a National Historic Landmark. Those interesting in donating can go here or call 248-288-2004.
---
By Brandon Turkus
---
See also: Ford cleans up painting process with cameras, Watch these Australian Ford and Holden muscle cars duke it out, Ford looks to space robots to improve car-to-car communications [w/video].