Chrysler recalling nearly 141k vehicles over electrical woes
Wed, 02 Oct 2013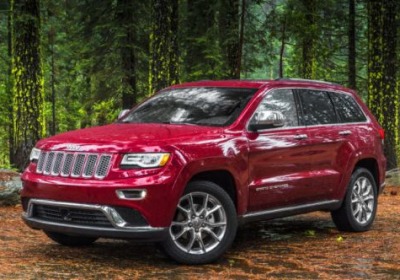 Software glitches that randomly illuminate warning lights and cause instrument cluster blackouts are forcing Chrysler to recall 140,800 vehicles, The Detroit News reports. The automaker is recalling 132,000 2014 Jeep Grand Cherokees, 91,559 of which are in the US. In addition to the Jeep recalls, Chrysler is adding 10,800 2014 Ram 1500, 2500 and 3500 trucks to the list for similar problems.

Chrysler reportedly says, "Both events occurred infrequently and appeared to resolve themselves by tuning the vehicle's ignition off and then on."


Engineers discovered a problem with the anti-lock-braking system software that causes the instrument cluster display of the Grand Cherokee to illuminate warning lights and black out - even its ABS and electronic stability control systems are affected. To fix the Jeeps, Chrysler will update the vehicle's software.

The Ram trucks' instrument clusters have faulty digital memory that prevented the displays from activating correctly. Chrysler will perform an instrument cluster software update to fix them, and most of the trucks still are in dealership possession.

No injuries in relation to the recalls have been reported. Chrysler will provide the software updates to customers free of charge.
---
By Damon Lowney
---
See also: 2014 Ram ProMaster 2500, What's really going on with the 2014 Jeep Cherokee's transmission issues?, 2014 Ram 1500 Diesel.