Chrysler earns $1.7B in 2012, revises product plans for US
Wed, 30 Jan 2013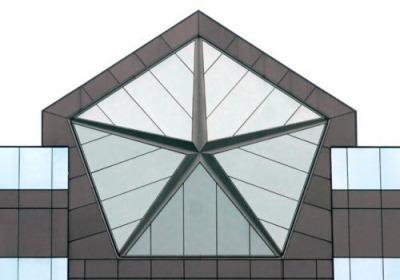 Hot on the heels of Ford's earnings announcement for the year that was, Chrysler today reported a 2012 net income of $1.7 billion, up substantially from the comparatively minuscule $183 million profit earned in 2011 when it repaid its US government loans.

Chrysler's good year ended with an excellent fourth quarter that saw net income rise 68 percent from $225 million in 2011 to $378 million. Where are all those extra earnings coming from? Market share, which Chrysler saw increase to 11.4% last year on sales of 1.65 million vehicles. In fact, the Auburn Hills, MI-based automaker out-paced the industry's market growth of 13 percent last year with sales up 21 percent for the year.

The company also revealed an updated product plan for its Chrysler Group and Fiat brands that looks all the way out to 2016. It's an updated version of the plan introduced in 2009 shortly after Fiat took control of the American automaker, and includes such new additions as an Alfa Romeo model, likely the 4C, to be introduced in the US this year, as well five more Alfa models by 2016. Likewise, Fiat will be growing by an additional seven models in the coming few years.

As for the Chrysler Group's brands, many new models and refreshes are being delayed a year or two, including a Ram-badged version of the Fiat's small commercial van, a small Fiat-built Jeep and the return of the seven-seat Grand Wagoneer. A number of vehicles from Dodge, however, are getting surprise refreshes this year and next, and the new Viper looks scheduled for an update in 2015.

Chrysler Group Reports Full-year 2012 Net Income of $1.7 Billion
Full-year Modified Operating Profit Totaled $2.9 Billion, Up 47 Percent, and Free Cash Flow Was $2.2 Billion

Chrysler Group LLC's full-year 2012 net income improved more than eight-fold to $1.7 billion, from $183 million a year ago
Net revenue for the year was $65.8 billion, up 20 percent from $55.0 billion a year ago; fourth-quarter revenue was up 13 percent to $17.2 billion
Modified Operating Profit(b) improved to $2.9 billion for the year, up 47 percent from the prior year; fourth-quarter Modified Operating Profit was up 40 percent to $711 million
Cash(d) at year's end was $11.6 billion compared with $9.6 billion a year ago and $11.9 billion at Sept. 30, 2012; Free Cash Flow(e) for the year was $2.2 billion compared with $1.9 billion a year ago
Net Industrial Debt(f) was $1.0 billion at Dec. 31, 2012, an improvement of $1.9 billion from a year ago
Worldwide vehicle shipments were 2.4 million for the year, up 20 percent from 2.0 million a year ago; fourth-quarter shipments were 613,000
Worldwide vehicle sales for the full year 2012 totaled 2.2 million, up 18 percent from a year ago; fourth-quarter sales were 533,000



January 30, 2013 , Auburn Hills, Mich. - Chrysler Group LLC today reported preliminary net income of $1.7 billion for the full year 2012, up from net income of $183 million a year ago, exceeding the guidance provided earlier in the year. Full-year 2011 Adjusted Net Income(a) was $734 million, after adjusting for the $551 million loss on extinguishment of debt recognized in the second quarter of 2011.

"While we are pleased to have achieved strong financial results in 2012, the enterprise we are crafting is not complete," Chrysler Group LLC Chairman and CEO Sergio Marchionne said. "The goals we've set for the year ahead reflect a common desire by everyone from leadership to the shop floor to succeed and sustain the power of the house we are building. Our aim is meaningful, but it is not complicated, and only a preoccupation with quality can achieve it. We pause for a moment to enjoy our accomplishments, but we will not stop. Our continued achievement relies upon maintaining a humble spirit and an intense focus on the integrity of our work. And so we press on."

For the fourth quarter, net income was $378 million on revenue of $17.2 billion, up 68 percent from $225 million a year earlier. For the year, the Company reported revenue of $65.8 billion, an increase of 20 percent from a year ago, primarily due to higher vehicle shipments.

Modified Operating Profit was $2.9 billion for the year, or 4.4 percent of revenue, up 47 percent from $2.0 billion reported in the prior year. The increase resulted from continuing strong sales and pricing, partially offset by an increase in the proportion of sales from passenger cars, including the Dodge Dart and Fiat 500, versus trucks and SUVs; increased research-and-development costs for future models; and increased spending on advertising. Modified Operating Profit for the quarter was $711 million, a 40 percent increase from the same period last year.

Modified EBITDA(c) was $5.5 billion for the year, or 8.3 percent of net revenue, an increase of 15 percent from the prior year. For the fourth quarter, Modified EBITDA was $1.3 billion.
---
By John Neff
---
See also: 2013 Dodge Charger AWD Sport, Is Mopar readying a special-edition Dart for Chicago?, 2014 Jeep Grand Cherokee pricing leaks out.