China takes lead as GM's No. 1 market
Tue, 09 Jul 2013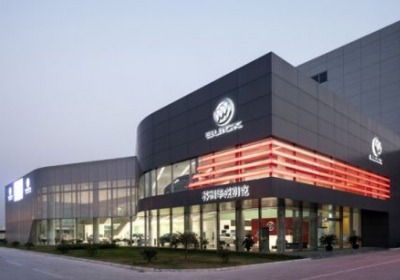 It's happened. General Motors' biggest vehicle market – at least in terms of new model sales – is China. According to TheDetroitBureau.com, GM and its various Chinese joint venture operations enjoyed a 10.6-percent sales increase in the first half of 2013, selling almost 1.6 million units in the market. That puts GM China about 200,000 units ahead of its US sales totals over the same period – this, despite indicators that the communist nation's economy is losing momentum.


TDB notes that like GM, rival Ford has also enjoyed a robust 2013 in China thus far, with its sales up a whopping 47 percent to 407,721 units sold – 75,254 of them in June alone. Between the two US automakers, passenger car sales for the first half of 2013 are up around 14 percent, well ahead of the rest of the industry's 10-percent growth estimates for the market. Some of the sales growth may come as a result of an overall anti-Japan sentiment in China, though the American brands have long outsold their Japanese counterparts in the country.

By The General's own predictions, China will only continue to grow in sales importance. The company has designs on selling over five million cars a year in the market before the end of the decade, a total that figures to dramatically widen the gap versus its US totals – even if America's auto market makes a full recovery to the the salad days of over 17-million units a year.
---
By Chris Paukert
---
See also: Hertz Penske GT latest hot Ford Mustang at the rental counter, New car market raining on convertibles' parade, Ford reveals new rapid prototyping and low-volume production techniques [w/video].