Cadillac chief says ATS convertible, wagon on the table
Wed, 15 Jan 2014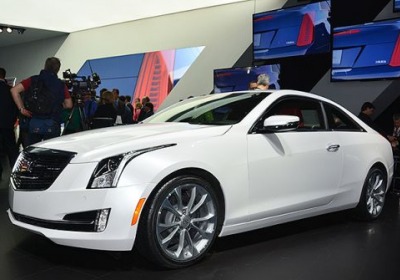 What we do know is that the ATS will wear at least one more bodystyle. That comes from Cadillac head Bob Ferguson, who answered "Absolutely" when Automotive News asked him about the possibility of another variant. What we don't know is what that bodystyle or styles will be.


We now have a sedan and coupe ATS, there's supposedly a V sedan coming. After that, a convertible is a likely option given that the man who just became the global product honcho at General Motors, Mark Reuss, admitted to having one already designed in 2012. The decision on it can't get out of the underworld and a wagon is the other option, but the droptop would seem to make the most sense if one considers the competitive set: the BMW 4 Series and Audi A5 convertibles are hot property and Mercedes is bringing a C-Class convertible. Meanwhile wagons are the sentimental utility vehicles that, refusing to die, seem forever destined for life support... CTS Sport Wagon, anyone?

Based on Ferguson's statements, it appears that what Cadillac definitely won't do is play model variant catch-up with the European luxury brands it has spent years hunting down, telling Automotive News, "We want to keep our focus on a limited number of vehicles and do them very well."
---
By Jonathon Ramsey
---
See also: 2015 Cadillac ATS Coupe prepares to fight BMW 4 Series, 2015 Cadillac ATS Coupe favors cleanliness over radical lines, Former Cadillac boss Butler takes Ford tech job.