Cadillac abandons plans for six-digit flagship sedan
Mon, 01 Jul 2013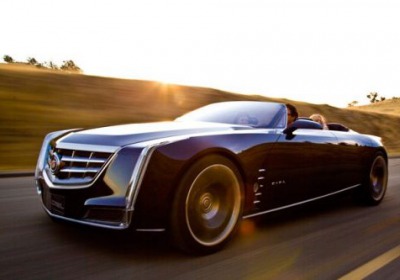 So much for that party. Cadillac has announced that it is walking away from plans to build a high-dollar, rear-wheel-drive ultraluxury sedan. The low-volume model would have been based on the lusty Ciel Concept, and the production iteration would have carried a price tag well over $100,000. Executives with the automaker reportedly claim the model wouldn't have bolstered the brand enough to be worth the investment.


Even so, Automotive News reports Cadillac is still on track to build a range-topping four-door to go head-to-head with the BMW 7 Series and Mercedes-Benz S-Class. That model will likely be constructed on the company's upcoming Omega rear-wheel-drive platform, but we won't see it bow until at least 2016. Right now, the front-wheel-drive XTS sits at the top of the Cadillac lineup, and while that machine and it's twin-turbocharged V6 variant makes a compelling argument against certain luxury entries, it falls short serving as a legitimate competitor for the likes of the 7 Series and S-Class for enthusiast drivers.
---
By Zach Bowman
---
See also: Off-road Cadillac Escalade adds some extra bush country capability, Opel director Sedran to succeed Docherty as Chevy Europe boss, Cadillac prices 410-hp XTS Vsport from $63,020*.