Cadillac ATS Coupe headed for Detroit reveal
Mon, 25 Nov 2013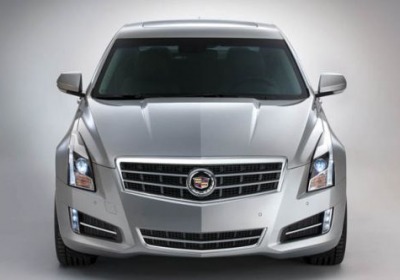 Cadillac wouldn't be Cadillac without its two-door models. But the XLR has been discontinued for over four years now, the Elmiraj concept may never see production and the future of the CTS Coupe is still up in the air. That leaves just the ELR, which may not be conventional enough for traditional Cadillac coupe buyers. Fortunately a new coupe is coming along to fill the void.

According to Edmunds, Cadillac will reveal the new ATS coupe just a couple of months from now at the Detroit Auto Show. Expected to mechanically mirror the existing ATS sedan, the new coupe will also more conventionally resemble its four-door counterpart than the CTS, whose coupe version was distinguished by a rakishly sloping roofline.

Expect the same choice of engines to carry over, with a 2.5-liter four serving as the base engine, and both a 2.0-liter turbo four and a 3.6-liter V6 offering more power for those looking for that extra bit of oomph. Following the Detroit reveal, sources anticipate the ATS coupe to go on sale next summer.
---
By Noah Joseph
---
See also: 2015 Cadillac Escalade blings its way into LA, Cadillac may not build Elmiraj coupe, GM moving international sales HQ to Singapore from Shanghai.