Bugatti transmission order means Veyron may last well into 2014
Sun, 13 Jan 2013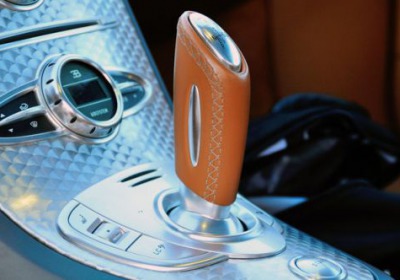 Bugatti has reportedly extended its order for the unique seven-speed dual-clutch gearbox in the Veyron through 2014. Originally, the automaker had only maintained a contract for the transmissions through the end of 2013. Rumors have been swirling around the possibility of a new iteration of the Veyron in the works capable of dropping a 1.8-second 0-60 time. It's entirely possible the new transmission order could be used in that contraption, though Bugatti isn't saying one way or the other.


The transmission is used only in the Veyron and has been engineered to withstand a full 1,200 horsepower by Ricardo. With shift times of less than 150 milliseconds and both automatic and manual modes, there's no other transmission like it in the world. Of course, they don't come cheap. Toast one of these and Bugatti will kindly ask for $120,000 for a replacement, not including installation.
---
By Zach Bowman
---
See also: Bugatti by Venet is the world's fastest art, Bugatti working on Super Veyron with 1.8-second 0-60 mph time?, Bugatti Veyron 16.4 Grand Sport [w/video].