Bugatti Gangloff Concept updates the rare Type 57 SC Atalante
Thu, 31 Jan 2013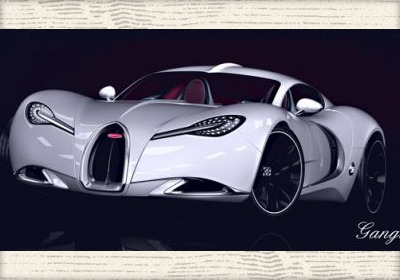 Designer Pawel Czyzewski has taken a stab at what a new Bugatti coupe could look like. The Gangloff Concept lifts inspiration from the famous 1938 Bugatti Type 57 SC Atalante Coupe. That beautiful machine wore a body crafted by none other than French coach builder Gangloff, hence the concept's moniker. Wearing a few cues from the current batch of Veyron hypercars, including a familiar grille and cabin feel, the Gagloff is what the luxury coupes of our childhood dreams looked like. We dig the particularly brawny rear hips and split rear window.


While the LED headlights aren't really our bag of tricks, this concept has a heart-stopping profile. With those proud, arching fenders and eye-slit side glass, we certainly wouldn't mind seeing this machine in the Bugatti stable. Unfortunately, this design isn't officially affiliated with the French automaker, which means the Gagloff concept will remain pixels in the ether. Head over to CarBodyDesign.com for more information.
---
By Zach Bowman
---
See also: Volkswagen breaks 40-year-old sales record in 2012, Bugatti transmission order means Veyron may last well into 2014, Bugatti by Venet is the world's fastest art.