Bangle urges auto design shakeup, says industry not innovating
Fri, 30 Aug 2013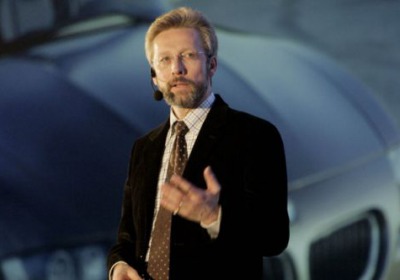 Controversial designer Chris Bangle, the man behind the notorious E65 BMW 7-Series "Bangle Butt," has some rather sharp criticism for the current crop of automotive designers in an upcoming full-length interview with Automotive News Europe. The preview, posted on Automotive News, details parts of the interview, with the always vocal Bangle lamenting the state of modern automotive design.

"Even concept cars today simply anticipate the next production model coming down the line. Is this innovation? No. And at the end of the day this is what's preventing car design from moving into a new era." Controversial as Bangle's design philosophy may be, we can't help but think he has a point. His so-called "flame surfacing" at BMW and other stylistic elements had a huge influence on modern automotive design, although as the years have passed, there hasn't been much innovation on the same scale.


Interestingly, Bangle also mentions that he's been courted by a few manufacturers that wanted to install the American as the head of their design teams. He's flatly rejected them, telling ANE, "It's not something you can do part time, you have to do it with all your heart and soul or you're going to get it wrong."

The full interview with Chris Bangle will go live at on Automotive News Europe's website on Monday, September 2.
---
By Brandon Turkus
---
See also: Can the government mechanically force you to wear your seatbelt? [w/poll], BMW M4 spied in coupe and convertible form, BMW X4 tunes up its crossover game in Germany.