BMW to unveil X4 in March
Mon, 04 Nov 2013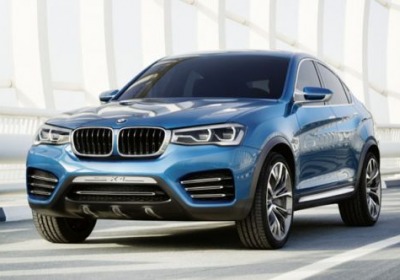 It's been about half a year since BMW unveiled the X4 concept in Shanghai. But if you've been waiting for news on when it will reach production, the latest intel indicates it'll be announced next March.


Just when in March? That's the strange part. Inautonews reports having been told by BMW that the new X4 will be announced on March 14. So, the Geneva Motor Show, then? Not quite: although that show will still be going on then, the doors open to journalists like us on March 4, not 14. So either someone has got some details mixed up, or BMW – for some reason – is planning on waiting until after Geneva to reveal the production X4.

Whenever it does, we'll be looking at a slantback version of the X3, much like BMW did with the X5 and X6, giving Bavaria a rival to the Range Rover Evoque and Porsche Macan.
---
By Noah Joseph
---
See also: 2014 BMW M6 Gran Coupe, Totally uncovered BMW M3 caught by helmet cam, Ruby celebrates 90 years of BMW Motorrad with special helmet collection.