BMW M6 amped up for track duty by Risden
Sat, 22 Dec 2012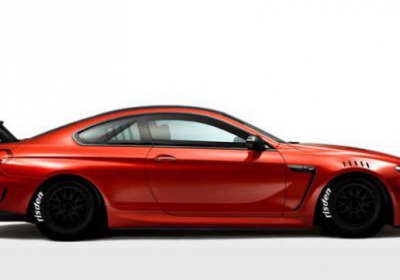 Risden Engineering is a bit of an unknown, if we're being completely honest – we have yet to report on the company to date, and its corporate website is really an information desert save for the name and a few email addresses. Even the press release that we requested from Risden's contact person is short and vague. That's all pretty much okay with us as long as the shadowy tuners, you know, make good on this sweet-looking BMW M6 racecar thing.

Dubbed the Risden 6R, we're told that the M6 modification will result in a vehicle that is more adept at track work, while still being street-legal. In terms of specifics, we read that a full aero kit will be involved, with one fixed and one retractable rear wing (hard to miss). There are obviously new wheels, and the company has also added a fully adjustable suspension, a four-point roll bar and a new braking system – all while reducing curb weight overall.

Apparently more details are to follow after the 6R's official release in the first quarter of 2013. We wait with bated breath.

The Most Streetable Track Car, Risden 6R


Risden Engineering is previewing the release of it's car, based on the BMW F13, meant to give drivers the satisfaction of a track car that performs well on the street and the track.

The Risden 6R will be incorporating quite a few components to deliver a more euphoric driving experience through a well thought out streetable track car. Among them will be a complete aerosystem suited with a fixed wing and a retractable wing, and also built in cooling features to aid in the better delivery of traction, stability, and brake and engine cooling.

A weight reduction, fully adjustable suspension, 4 point roll bar, and a new brake system have also been put in place to improve acceleration performance, handling, and stopping power.
Risden Engineering will reveal more details upon the 6R's official release in the first quarter of 2013.
---
By Seyth Miersma
---
See also: Playboy reveals its 2013 Cars of the Year, Ward's reveals annual 10 Best Engines list for 2013, Volkswagen Group, BMW Z4 top Total Value Awards by Strategic Vision.