BMW M4 Concept leaked ahead of Monterey debut
Thu, 15 Aug 2013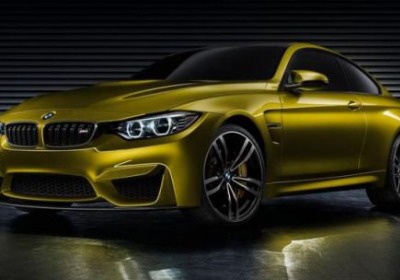 Last month, we heard that BMW might be bringing a concept previewing its next M4 sports coupe to this year's Monterey festivities. Well, thanks to the folks at USA Today, we have absolute confirmation of this by way of some leaked images. And goodness, she's certainly a looker.


While a few of us still find some of the 4 Series' design to be a bit awkward, it's hard to not immediately warm up to the aggressive bits of this hotter M4 concept. It certainly looks the business of a proper sports car, and a worthy successor to the M3 coupe. Of course, a lot of this will likely be toned down for the production version, which we'll likely be seeing at the 2014 Detroit Auto Show in January, along with its four-door M3 kin.

The official M4 Concept details will be revealed later tonight, but for now, have a look at a few shots of the golden show car in our gallery of leaked shots, above.
---
By Steven J. Ewing
---
See also: Alpina D3 may be coming to Frankfurt with 350 hp, AWD, BMW predicts US will be biggest i8 market, Two new RWD Toyota sports cars to join FR-S?.