Auto journalist ordered to pay big money for blowing up Porsche 917 engine [UPDATE]
Tue, 22 Jan 2013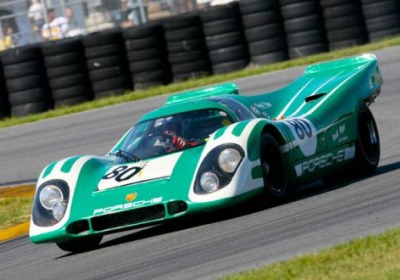 Racecars blow engines all the time, but a Porsche 917 isn't just a run-of-the-mill racecar. British automotive writer Mark Hales reportedly borrowed a 917 from 82-year-old former Formula One racer David Piper for a magazine article, and mechanical tragedy ensued. Nobody is arguing that the engine failed after being spun to 8,200 rpm. However, Hales was warned not to exceed 7,000 rpm, says owner Piper, and the affair landed in English courts with Piper seeking £50,000 – over $79,000 US – in reimbursement funds for an engine rebuild and loss of use of the car while it was being repaired. Judge Simon Brown ruled in favor of car owner Piper, putting Hales on the hook for £110,000 ($174,000) including legal fees – a whole lot of money in any language.

Hales says the Porsche suffered a mechanical fault while lapping that allowed it to slip out of gear and over-rev. Piper wasn't convinced, and sought to have the repair paid for by the guy who broke the racer, saying "If you bend it, you mend it." It's not like Hales is a novice driver, having seat time in both professional and amateur races over 30 years, notching about 150 wins, but even the best drivers sometimes miss a shift, and that's what Piper contended happened to his car.


According to reports, Hales has had to sell most of his valuables to pay his lawyers and is now facing bankruptcy with the ruling against him. Members of the Pistonheads website are trying to coordinate a collection to help him out, as well.

UPDATE: Images of David Piper's actual 1970 Porsche 917 added thanks to Autoblog reader Bill Ibsen of Porsche Club of America. Thanks, Bill!
---
By Dan Roth
---
See also: 1986 Porsche 959 Prototype at Barrett-Jackson sees gavel fall at $440,000 [UPDATE: w/video], Porsche Macan spied, all lit up and dodging flurries, Singer 911 gorgeousness explored and experienced by Chris Harris.