Audi rumored to buy Alfa Romeo, officials deny it
Thu, 28 Mar 2013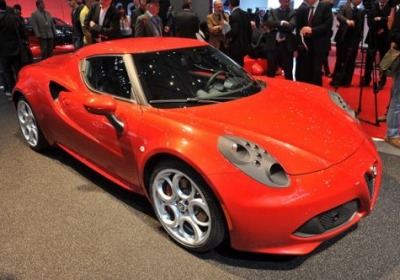 For more than two years, Volkswagen has been making public statements about its willingness to buy Alfa Romeo and quadruple the Italian brand's sales, and for just as long, Fiat CEO Sergio Marchionne has replied with some version of "Mr. Piëch, drop it." According to a report in Ward's Auto, all that jousting might be over: it claims that sources close to both Marchionne and Audi CEO Rupert Stadler admit that the two are in talks for Audi to buy not just Alfa Romeo, but a production plant in Italy. In fact, a final deal could possibly include partsmaker Magnetti Marelli.

Against that backdrop, a report by German news weekly Stern quotes a Fiat spokesmen as saying it doesn't comment on rumors and an Audi rep has said flatly that "There is no substance in the news." If a sale is being arranged, the timing would seem to point to how eager Fiat is to raise cash to complete its major initiatives. Even though Alfa Romeo continues to delay its return to the US, it just showed off the production version of the 4C at the Geneva Motor Show (shown above) and said that preferred Fiat dealerships here would get them. Then there's Alfa's recently concluded deal with Mazda to develop a roadster based on the next generation MX-5 Miata – a deal that would seem to help both the Italian and Japanese brands.


The monetary issues are troublesome, though. Fiat is taking a beating in the European market and its weak-kneed balance sheet is delaying gotta-have-it products like the Jeep Cherokee. Fiat has been talking to banks about getting money to buy the rest of Chrysler and those financial institutions have also raised issues about debt and cash reserves, and the nasty game of chess Fiat is playing with the United Auto Workers (and now the court system about the portion of Chrysler it doesn't own) could end up blowing another hole in Marchionne's plans. It is possible that this could finally have convinced Fiat to at least see how serious Audi's parent company, Volkswagen, is about buying Alfa Romeo. Or it could be just another rumor.

Beyond Alfa Romeo, the report says the deal being discussed would include the rather modern Pomigliano d'Arco plant built just for the production of Alfa Romeos. Audi's interest in Magnetti Marelli is claimed to be because the German brand wants a components maker and it would also like to establish an R&D center in Italy, where its holdings already include Lamborghini, Ducati and the styling house Italdesign-Guigiaro.
---
By Jonathon Ramsey
---
See also: Volkswagen Routan dead, pour out a sippy cup for your little homies, 2014 VW Golf brings storied hatchback's seventh generation to US, Audi S3 Sedan boasts SAE 296 hp, 0-60 in 4.7 seconds.