Audi, Toyota land on MIT's list of 50 Most Disruptive Companies
Sat, 23 Feb 2013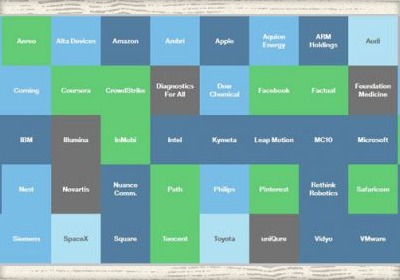 MIT Technology Review, a magazine all about innovation, has announced its list of the 50 most disruptive companies in 2013, and both Audi and Toyota made the cut. While the term "most disruptive" may carry a negative connotation in most uses (especially in the classroom), the acknowledgement in this case is an accolade, signifying that the company is at the forefront of its industry. In a nutshell, a disruptive company is a business whose innovations force other businesses to alter their strategic direction.


Audi made the list for "pushing autonomous cars closer to fruition with a laser-scanning road detector that fits in a vehicle's front grille," and Toyota for "expanding its dominance of the hybrid-car market with its new plug-in version of the Prius." Click on the image above to be taken to the original graphic at MIT Technology Review, where clickable colored squares reveal information about each of the 50 winners, compiled from a variety of industries.
---
By Michael Harley
---
See also: Ford, Toyota clean up in Best Car For The Money Awards, Toyota Camry lineup gets interior and tech updates one year in, Audi A3 E-Tron plug-in hybrid set to whiz into Geneva.