Are you the Subaru WRX Concept for New York?
Tue, 26 Mar 2013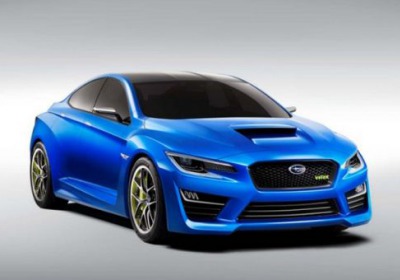 When Subaru dropped a hint about bringing an "all-new performance concept car" to the New York Auto Show this year, we immediately started hoping and praying that a conceptual iteration of the next WRX was in the offing. Looks like that might have paid off. While no official word has yet been written or uttered from Subaru, a French website called Blog Automobile has released a gallery of images that would seem to spill the beans about the WRX Concept.

If the leaked images are correct – and they look awfully complete and well done if they're not – WRX styling is taking a turn for the handsome. The sleek sedan in these images has all of the cues that we've come to expect from our rally-ready Imprezas: a dominating hood scoop and very wide stance with beefy wheels, and seems to miss only the rear wing to fit the perfect WRX stereotype. (And, yes, it should have gold wheels.)


There's no press release to be found, but the source is citing specifications as if it knows what it's talking about. We're told that 275 to 300 horsepower are the likely output of the turbocharged boxer four-cylinder engine, and that brakes with ventilated discs and six-piston calipers are there to haul the all-wheel-drive Scooby down from speed. If our earlier reporting is correct, we might expect to find an electric turbo under that imposing hood, too.

Stay tuned as we scan the web for confirmation about this WRX Concept. We expect that Subaru will have something to say about it, one way or the other, even before its press conference in New York.
---
By Seyth Miersma
---
See also: Subaru confirms performance concept, XV Crosstrek Hybrid for New York, Toyota GT86 engineers explored shooting brake and sedan variants, are they still in the cards?, World Car Of The Year down to its final four.