Amelia Island 2013: Porsche 911 swarms the field marking 50 years of rear-engine goodness
Wed, 13 Mar 2013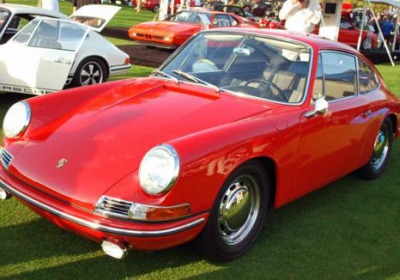 Perhaps one of the most iconic sports cars in the world, it was no surprise that the Porsche 911 showed up in numbers to the 2013 Amelia Island Concours d'Elegance. Although the original 911 launched 50 years ago, the original and current models are instantly recognizable as 911s, and since the 911 has a storied racing background, there were probably just as many racing versions of the coupe as there were street-legal versions.

As the show's 2013 honoree, one of the prime racing examples was a 1970 Porsche 911 S raced by Sam Posey. There were so many cars in attendance, we didn't know where to look, but a 1985 911 Speedster concept and a Porsche-owned, rally-ready 911 Type 953 were definitely among the more impressive standouts. As an added bonus, Jacksonville-based Brumos Porsche had many of its classic racecars on display including a beautiful 959.
---
By Jeffrey N. Ross
---
See also: Porsche 911 GT3 wows the crowds in Geneva, 2014 Porsche 911 GT3 and GT3 Cup step out early, Porsche recalls new 911 models over exhaust pipe issues.