800k car names trademarked globally, suddenly alphanumerics seem reasonable
Tue, 01 Oct 2013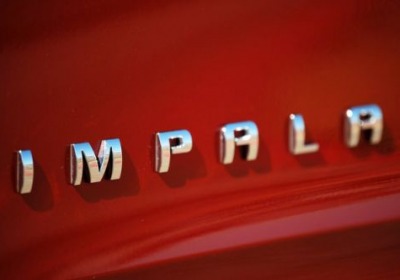 What's in a name? This cliched phrase probably gets tossed out at every marketing meeting that happens when a new car gets its nomenclature. We know the answer, though: everything. The name of a car has all the potential to make or break it with fickle customers that are more conscious than ever about what their purchases say about them.

That's giving headaches to marketing folks across the automotive industry. "It's tough. In 1985 there were about 75,000 names trademarked in the automotive space. Today there are 800,000," Chevrolet's head of marketing, Russ Clark, told Automotive News. Infiniti's president, Johan de Nysschen, echoed Clark's sentiment, saying, "The truth of the matter is, across the world, there is hardly a name or a letter that hasn't already been claimed by one car manufacturer or another. You can go through the alphabet - A, B, C and so forth - and you will quickly see that almost all available letters are taken."


What has that left automakers to do? Get creative. In the case of Infiniti, it made the controversial move to bring all of its cars' names into a new scheme, classifying them as Q#0 for cars and QX#0 for SUVs and crossovers. So the Infiniti G, which was available as the G25 and G37, is now the Q50. The FX37 and FX50 are now the QX70.

Chevrolet got equally creative in naming its three new compact cars - Spark, Sonic and Cruze. "The new names of the small cars communicate a break with the past, where Chevrolet wasn't so good at small cars," Jeff Schsuter, senior vice president of analysis firm LMC Automotive, told AN. The small-car approach contrasted with the Impala, though, with Schuster saying, "What Chevy is communicating [with the Impala name] is that this is the car's true heritage. They're saying, 'This is the real Impala that you know and expect from Chevrolet.'"

And while Chevy has seen success with all four of its new models, the name change thing isn't being recommended by analysts, with ALG's president, Larry Dominique, telling AN, "My feeling is always that, unless you're trying to get away from a bad association, just keep the name you have."
---
By Brandon Turkus
---
See also: Nissan recalling 909k vehicles globally over accelerator issue, Race Recap: Singapore Grand Prix is about a safety car and submission, Infiniti aims to "de-Americanize" lineup, add flagship.