2015 Ford Mustang to make world debut on Dec. 5 [w/video]
Tue, 19 Nov 2013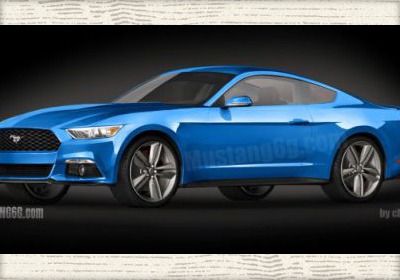 Between a bevvy of spy shots, speculative renders and insidery images from the halls of Car and Driver, we've got a pretty decent idea of what the 2015 Ford Mustang might look like. Still, we're excited to see the real deal as soon as possible.

Turns out that Ford has told us just when that first official look might come, too, although it has chosen somewhat of a backdoor fashion for dropping the news.


The video below popped up on the Ford Mustang YouTube channel this morning, promoting a social media effort called #MustangInspires on. The video and hashtag ask fans of the pony car to share pictures of the car – or "photographic stories of inspiration" – on Instagram, Facebook, Twitter, etc. But the truly interesting part of the video description is that which mentions taking "the cover off the all-new Mustang" on December 5. Consider our calendars marked.



---
By Seyth Miersma
---
See also: Man turns Ford Fiesta into a one-car band, 2014 Ford Transit Connect configurator fires up for the whole family, J Mays' legacy.