2014 Mazda6 to start at $20,880*
Wed, 19 Dec 2012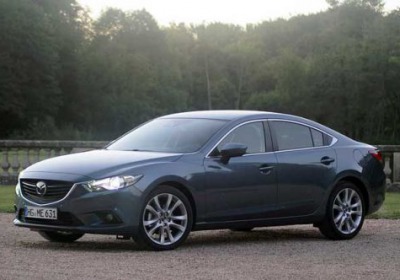 We got our very first taste of the impressive 2014 Mazda6 back in October, and had more than a few good things to say about the midsizer. One piece of information that was conspicuous by its absence, however, was a sticker price.

Now, with zero pomp and circumstance (not even a press release as of this writing), Mazda has dropped what looks to be official pricing for the 6 on its consumer website.


$20,880 is the asking price for the base Mazda6 Sport with a manual transmission (plus $795 worth of destination charges, for a total of $21,675). Alaska residents will need to cough up $840 for destination. The loaded-up Mazda6 Grand Touring shown on the site will set you back a total of $30,290 (MSRP of $29,495), but it isn't clear if that's the starting price of the Grand Touring trim. Mazda is taking orders for the new 6 right now, and the cars will be available on January 2, 2013.

By way of comparison, the current 2013 model year Mazda6 starts at just $155 less than the new car, with an MSRP of $20,725 (before destination charges) for the base model. Interestingly, the outgoing top-of-the line Grand Touring trim is actually more expensive than the MY14 car on the site, with a sticker of $29,990 to start. We imagine that incentives on leftover 2013 models will start flowing pretty quickly, bringing down their prices quite a bit, but all of this still points to a rocking value proposition for Mazda's newest model.
---
By Seyth Miersma
---
See also: 2013 North American Car and Truck/Utility of the Year finalists announced [w/poll], Mazda CX-3 details come to light, White House clears way for NHTSA to mandate vehicle black boxes.