2014 BMW 328d ready to burn oil in just four cylinders
Thu, 28 Mar 2013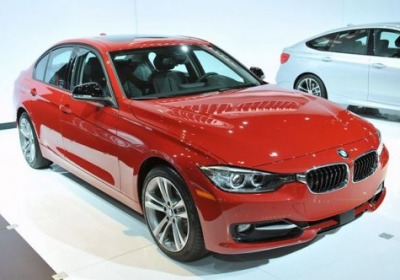 Despite showing off the new 328d sedan in New Jersey yesterday, BMW though it only fair to bring the first four-cylinder diesel it will ever sell in the US to the New York Auto Show today as well. Unfortunately, the company remains vague about pertinent details like fuel economy and price, but we did hear again that the oil-burner will be capable of getting 45 miles per gallon on the highway. BMW's Oliver Ganser told AutoblogGreen, "We do not want to give out" the city or combined mpg ratings quite yet, but The New York Times got someone to estimate a fuel economy of mid-30s in the city.

The two-liter TwinPower turbocharged and direct injected engine and eight-speed automatic transmission (sorry, no manual will be available) put out 180 horsepower and 280 pound-feet of torque and should get the 328d up to 60 miles per hour in just over seven seconds. As we noted earlier, the 328d will be available with every option and trim level – like all-wheel drive – that other 3 Series models have in the US (transmission excepted) and should start at under $40,000 when it goes on sale this fall.


Officially, the 328b will be able to accept biodiesel blends up to B5 (or, just maybe B7), which is standard diesel with five (seven) percent biofuel. Read more about that and other aspects of the 328d here.
---
By Sebastian Blanco
---
See also: BMW 3 Series wagon configurator up, priced from $41,450, 2014 BMW 6 Series gets Frozen Brilliant White convertible, manual option for M6, BMW 02 Series mini-documentary makes us fall in love all over again.