1994 Suzuki Samurai 10630 Actual Miles - Used New As 4 Wd & Su Magazine Build on 2040-cars
Year:1994 Mileage:10630
Location:
Tijeras, New Mexico, United States
This Samurai was purchased new by


"4 WHEEL DRIVE & SPORT

UTILITY MAGAZINE "

This new Sammy was used in a 1994 article as the magazine was doing a new "build". Vendors participated with the latest accessories and services to showcase their products. The "build" continued even after the article was published.

This sweet little 4x4 still has just over 10,630 documented miles from new. This is undoubtedly the lowest mile Suzuki Samurai
that exists.
Here is a link to 100 + photos, documentation, Car fax reports (2), a video
and 1994 magazine article.
NOTE: There is no contact information on these pages in the link.
Use Ebay "contact seller", as per EBAY"S rules.
The original equipment and upgrades:
1994 4 Wheel Drive and SU magazine with the article on this vehicle. This
was very hard to find in perfect shape by the way...
Factory air conditioning (changed to R-34; and blows ice cold) the vehicle
has never run hot, even on the hottest days with the air on.
Factory tinted glass

Factory fuel injected engine
Sidekick power steering conversion. Gearbox, pump, and all needed components.
Petroworks "rag joint eliminator" heavy duty steering transfer shaft
from cowl to steering box (with universal joint rather than the composite
joint that came stock).
After market power steering fluid cooler
2" Magnaflow cat-back exhaust with aluminized tubing, catalytic converter
to tail pipe, flanged bolt together system from Trail Tough
GM high amperage alternator
Premier Welder / 120 volt power supply inverter, welding cables
Rock Lobster transfer case (4:1 low) from Victory Engineering
Petroworks polyurethane transfer case shifter bushing
Detroit locker front differential

ARB air locker for rear differential (replaced Detroit locker) for a
much improved on road stability, and no more on road tire scuffing
Warn locking Hubs
Warn 6000 winch
Warn cabled remote control
Bestop (black) "Sunport" 2 piece top (top of the Bestop Line)
Bestop (new white) summer top (draws less heat)
Bestop XX large 33 x 13 black denim spare cover
2 Smittybuilt G.E.A.R. tactical style seat covers with 14 moveable
compartments for small and medium sized gear.
Black sheepskin for left seat (in addition to above) for additional
seat protection of original seats
Door stops with buckles and altered door hinges for fast and easy removal of doors with no tools. 5 - 6 seconds per door (or less)
ZUK spring - over - lift with beefed up custom spring mounts
5 BF Goodrich 33 x10.5 Mud - Terrain KM2's (@ about 8000 miles)
5 Pro - Comp 15 x 8.5 polished alloy wheels
4 Rancho RS9000-xl gas shocks - 9 selection positions
ZUK custom made 1/4 inch plate welded on rocker panel
guards with step plate
ZUK custom pitman arm drop
ZUK custom made rear bumper w/ hitch receiver
ARB Bull front Bumper with winch mount and driving light mounts
ARB
On-Board High Performance 12 Volt Twin Air Compressor
(CKMTA12) tank-less with accessory kit and hose
Petroworks differential pumpkin skid caps
Hella "Black Magic" driving lamps

Hella clear light rock protectors
Custom made tow bar with added length for towing stability
Trail Tough rear drive-shaft disconnect for transfer case and
transmission trouble free towing capabilities
Battery

Brain top of the line battery disconnect / anti theft control
with remotes
Low Range off road rear disc brake conversion including new rotors,
calipers, and steel hard lines for disc brakes



Low

Range
off road upgraded front brake caliper guide pins
Low

Range
off road line lock (brake fluid lock) emergency / park brake conversion
Low

Range
off road adjustable brake line valve kit (can be adjusted from front to rear brake proportioning)
Low

Range
off road panhard stabilizer kit for stability with spring over conversions
Old Man Emo custom springs (all four) with polyurethane spacers
4 Wheel Parts Inc. new rear differential / axle housing spring perches
(to get the best pinion angle possible and eliminate any axle wrap)
SpiderTrax front panhard (adjustable) bar (
a panhard bar
controls the lateral stability of the front axle)
SMH 12 volt Cables and receptacle at the rear
bumper (for jump
starting a vehicle behind you or any other need for power)
Tuffy security console with "cam lock" also includes a 2 cup "holder"
Tuffy large cargo security lockbox with top or rear entry (super secure)
and doors are keyed alike. 2 gas lifts on top lid to support when open.
Tuffy 6 inch riser to create secure storage below lockbox
Tuffy inside LED lights for both security cargo units. These are steel lights
with 4 LED's and automatic on / off switches.
RotoPax fuel containers, (2) 4 gallon with double piggyback extension
mounting with locks and upgraded spill proof spouts
Trail Tough battery hold down
Zukioffroad "clicky-fix" starter relay upgrade
Rola cargo carrier, hitch mount, 600 lb. capacity, mount for Rotopax fuel cells, cargo net, and large expandable weatherproof cargo bag (large 9.5 to 11.5 cu feet)
LED tail lights in cargo carrier, LED dome light, LED reverse lights, and LED license plate light.
ARB X-jack exhaust jack, compressed air or vehicle exhaust
will inflate up to 8800 pounds. This is a welcome tool for off road.





New timing belt 2010 at 7500-8000 miles (good precaution considering
age, not necessarily mileage)
New water pump (right there with timing belt replacement)
New drive belts (good precaution considering age, not necessarily mileage)
All fluids and filters very recently replaced, BG injector cleaner
treatment, wiper blades, etc.
New factory brake master cylinder (good precaution considering age, not necessarily mileage)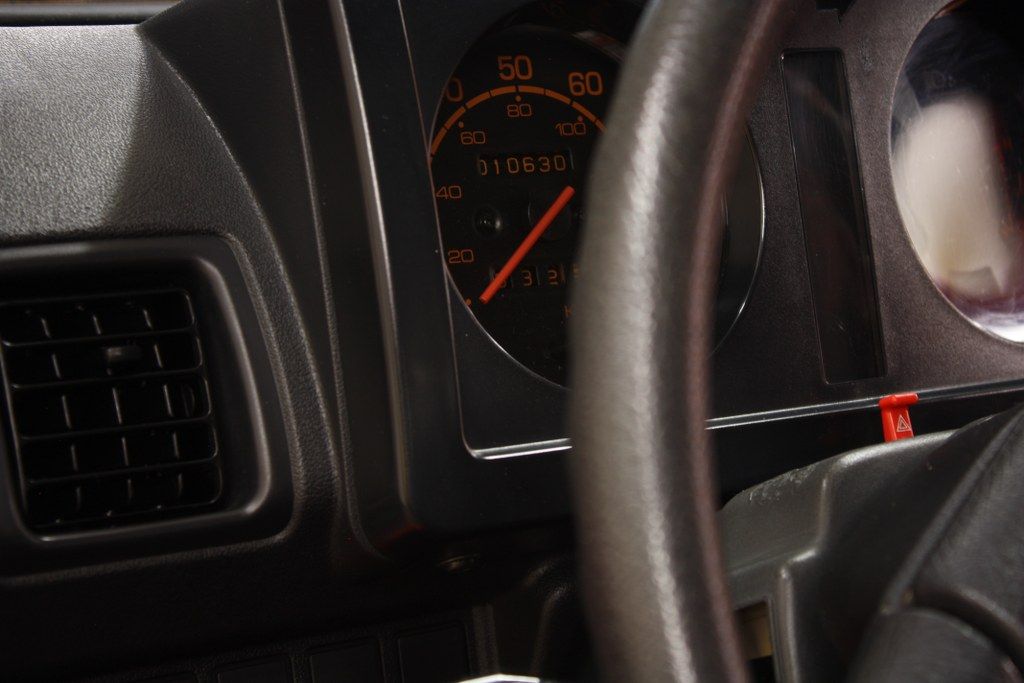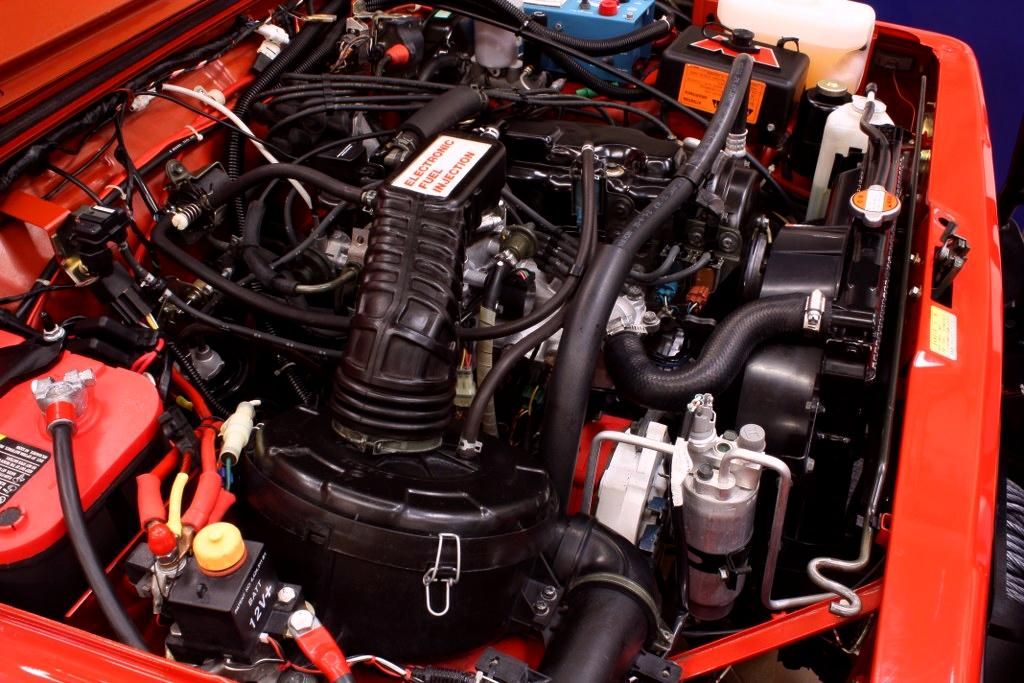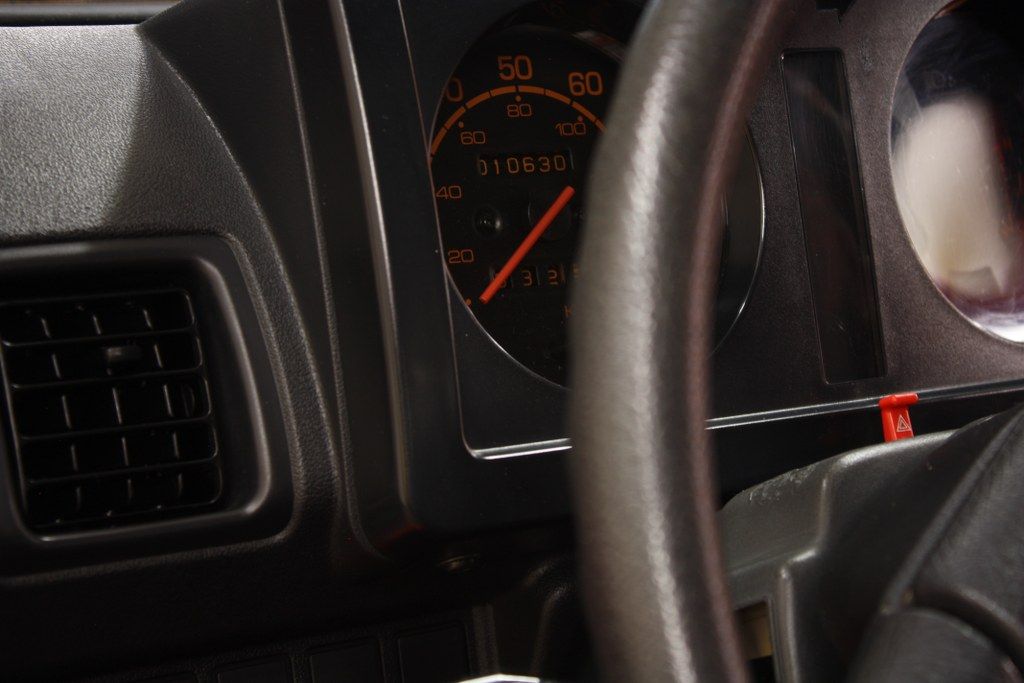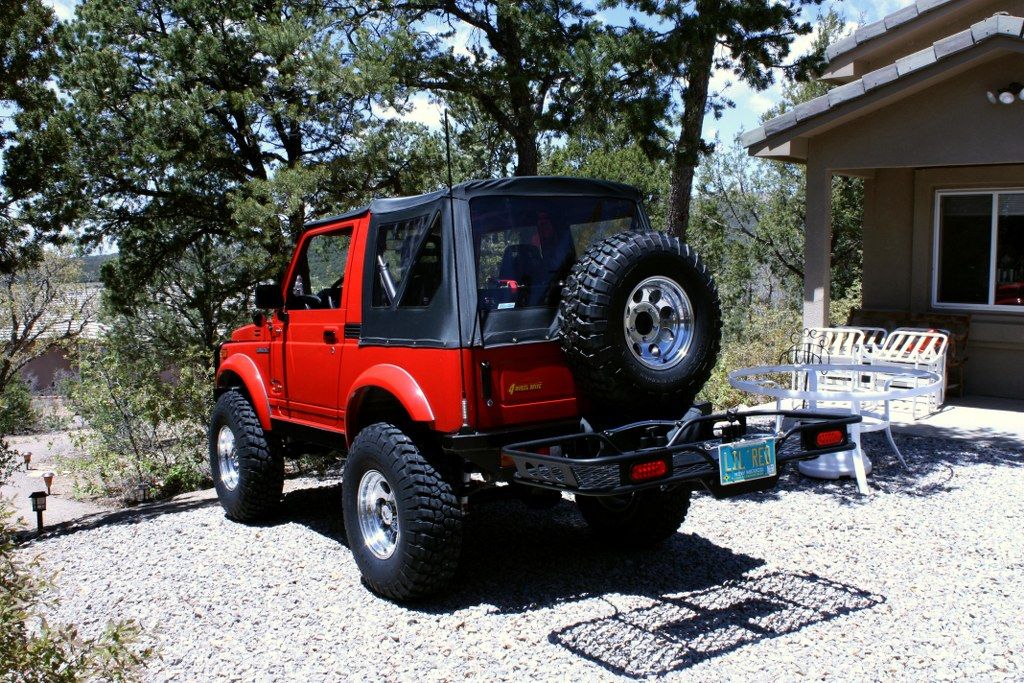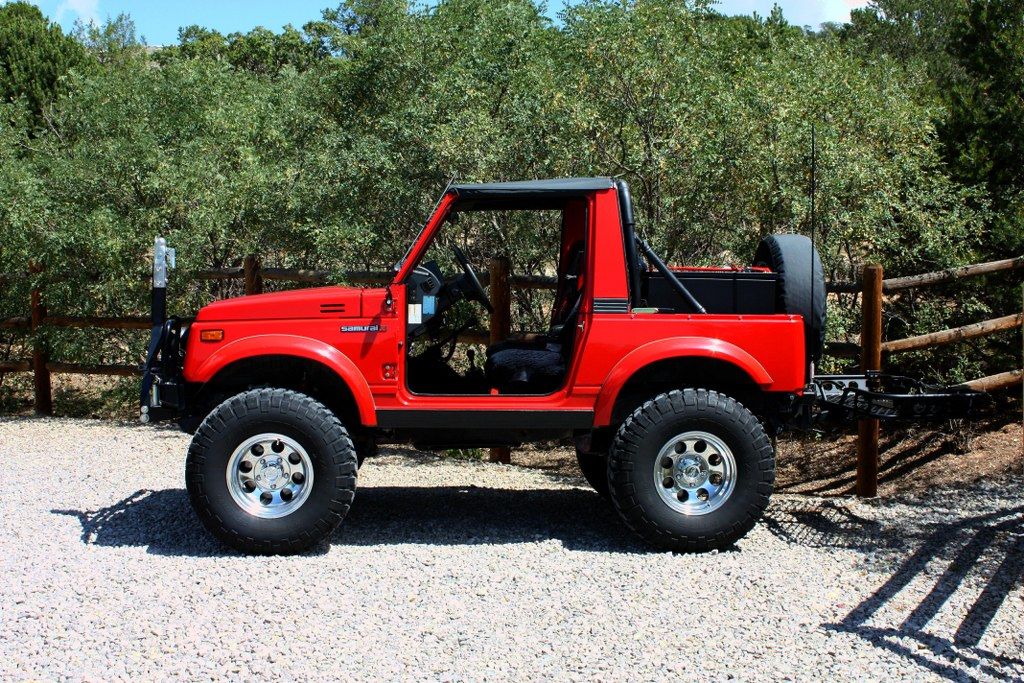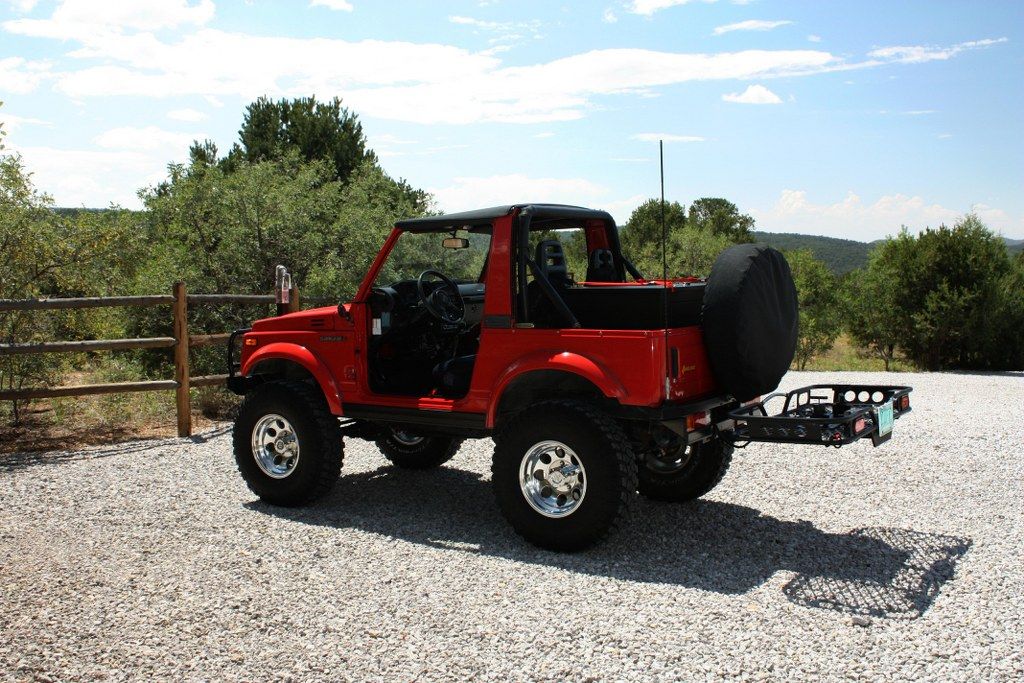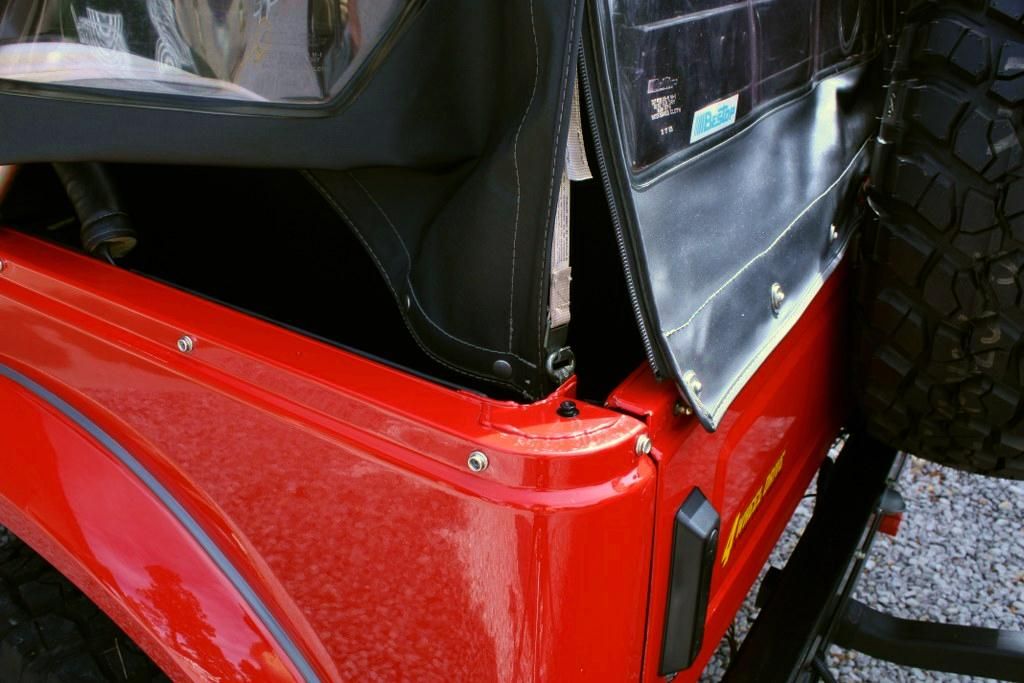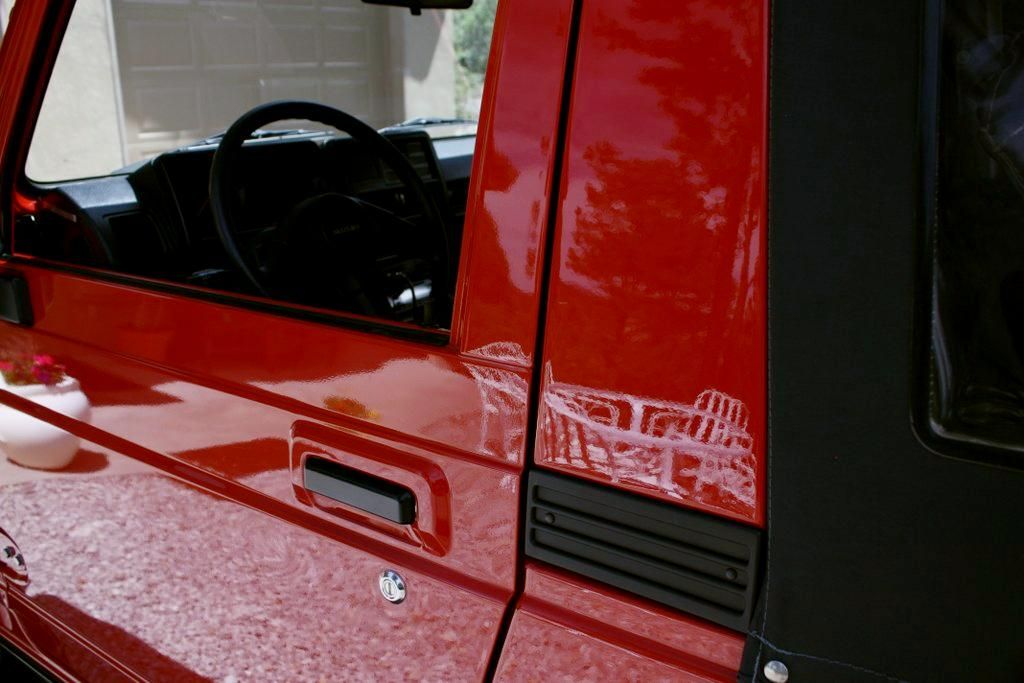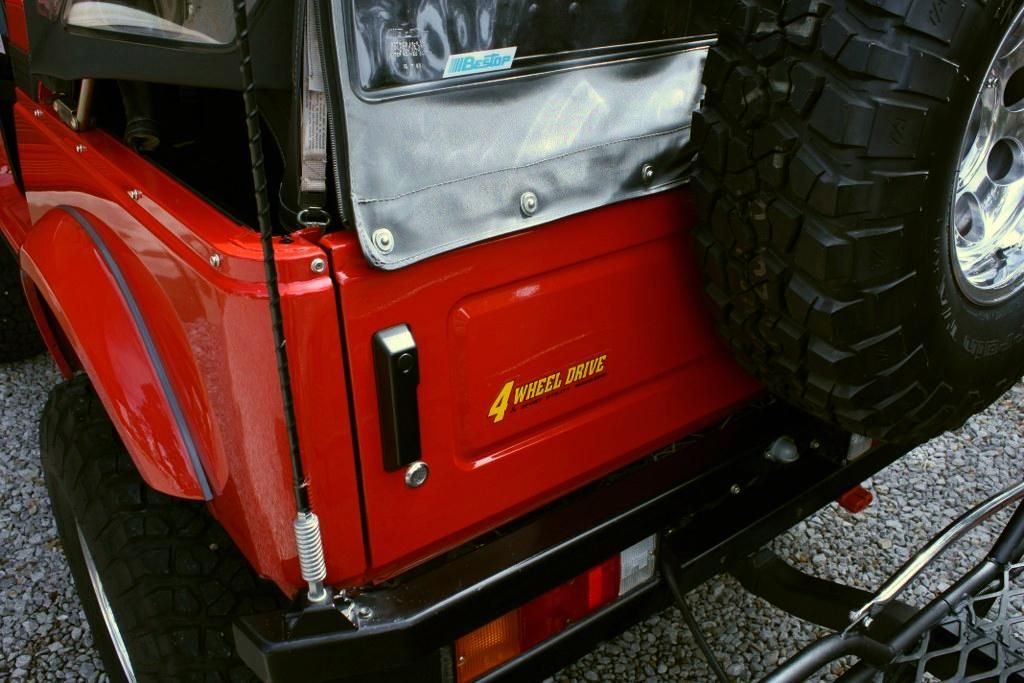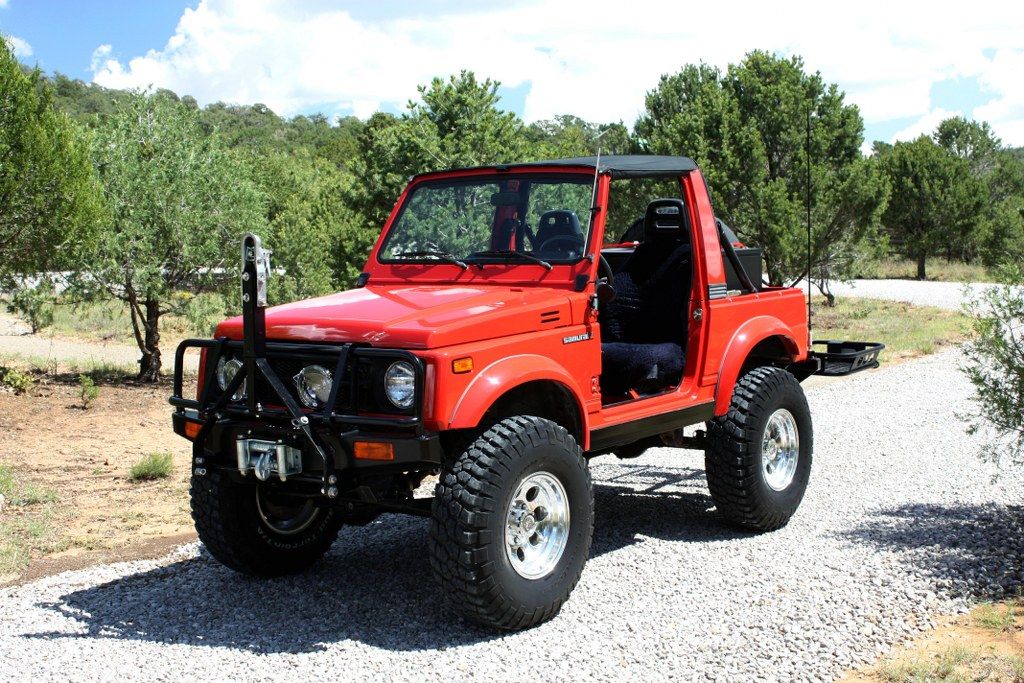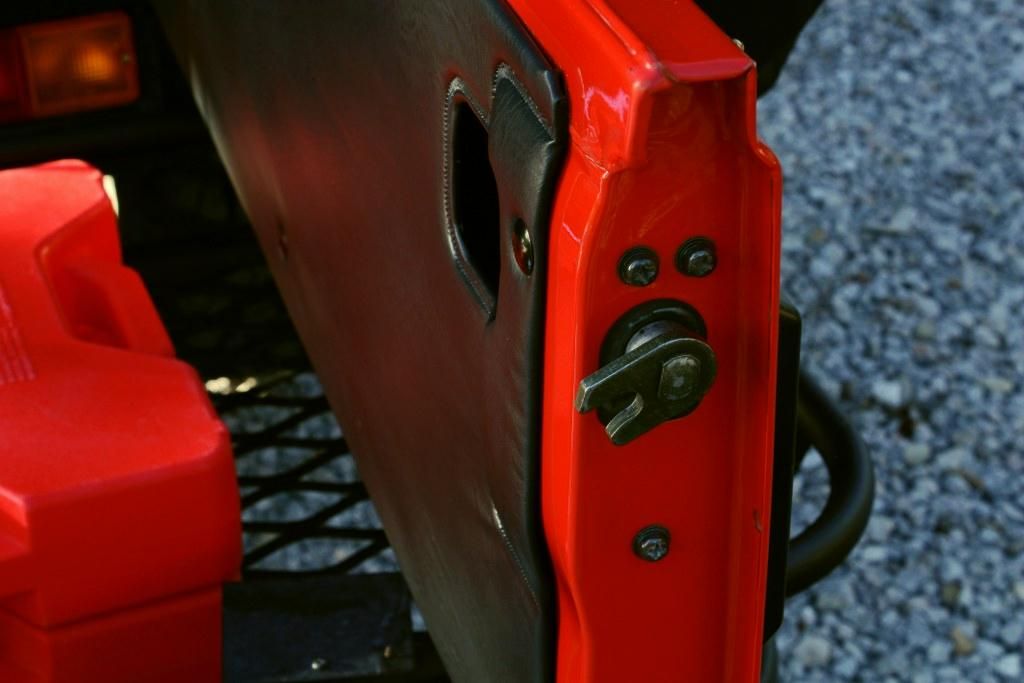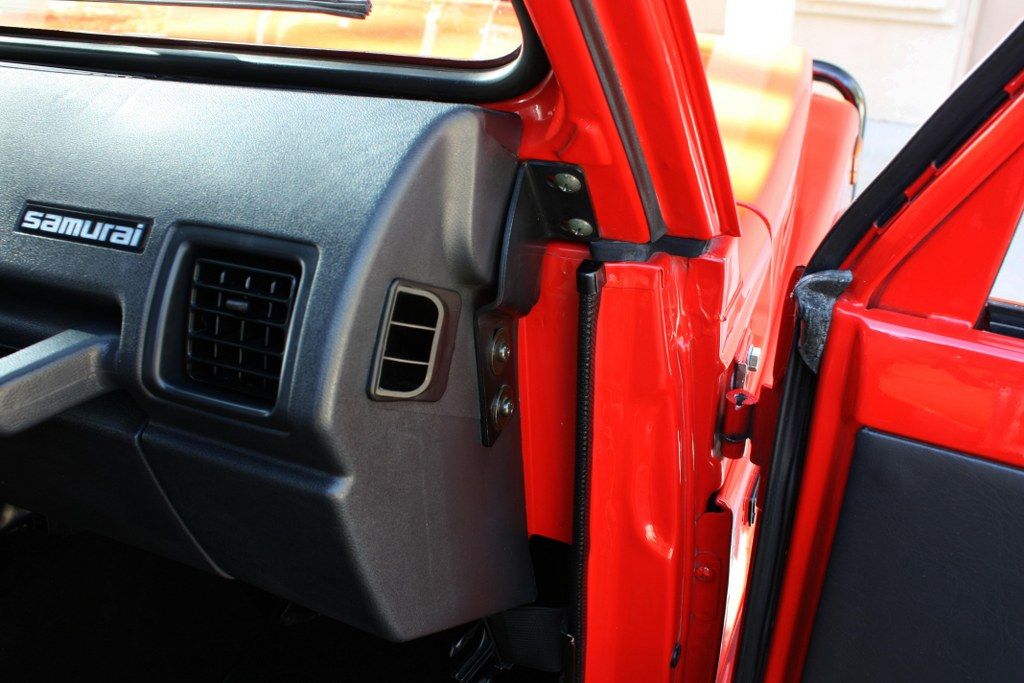 Powered by eBay Turbo Lister
The free listing tool. List your items fast and easy and manage your active items.
Suzuki Samurai for Sale
Auto Services in New Mexico
Auto Repair & Service, Auto Oil & Lube, Automotive Tune Up Service
Address: 1101 Juan Tabo Blvd NE, Sandia-Park
Phone: (505) 275-2020
---
Auto Repair & Service, Automobile Parts & Supplies, Automobile Radios & Stereo Systems
Address: 1966 Cerrillos Rd, Tesuque
Phone: (505) 982-2289
---
Auto Repair & Service
Address: 1919 Indian Wells Rd, Sunspot
Phone: (575) 437-2700
---
Auto Repair & Service, Brake Repair, Clutches
Address: 6441 Western Trl NW, Alameda
Phone: (505) 715-4700
---
Automobile Body Repairing & Painting
Address: 5810 E Paisano Dr, Santa-Teresa
Phone: (866) 595-6470
---
Auto Repair & Service, Automobile Parts & Supplies, Automobile Performance, Racing & Sports Car Equipment
Address: 1420 Texas Ave, Sunland-Park
Phone: (915) 532-3475
---
Auto blog
Wed, 07 Nov 2012
By now, you're surely aware that Suzuki is pulling out of the US market. It was a bit of a foregone conclusion to most who've been paying attention to the automotive realm, but it still sent a small shockwave through the industry. And one of the most oft-heard retorts goes something like this: "Next up: Mitsubishi."
It's easy to understand why many question Mitsubishi's existence in the States. After all, now that Suzuki is gone, Mitsubishi is the Japanese automaker with the fewest sales in America. Furthermore, the automaker's market share has dropped from .7 percent to just .4 percent after seeing sales fall 29 percent to 50,103 units through October.
In any case, Mitsubishi fans needn't worry. Speaking to Automotive News, Mitsubishi President Osamu Masuko said, "We have no intention whatsoever of withdrawing from the US market." That's about as clear as clear can get. It's also worth mentioning that Gayu Uesugi was just named chairman of Mitsubishi Motors North America, and his main responsibility will be to revitalize the brand in the US.
Sun, 02 Feb 2014
Suzuki might be dead in the US, but its cars are still thriving in many other markets. Aside from the updated SX4 and a slew of promising concepts at the Tokyo Motor Show, Suzuki is getting ready to launch a much-needed replacement for the aged Grand Vitara, and our spy photographers recently caught the compact SUV testing in Sweden.
Judging by these spy shots, the replacement for the current Grand Vitara - it may or may not retain the Grand Vitara name - will take its styling cues from the Suzuki iV-4 Concept displayed at last year's Frankfurt Motor Show. These cues include the narrow, angular headlights, the sloped D-pillars and we even get a hint of the sculpted rear-wheel arches. We hear that the new Suzuki SUV could go on sale in Europe next year, so we'd expect it to debut later in 2014.
Thu, 15 Nov 2012
The Suzuki Jimny is "sold across 188 global markets," but one of them isn't ours. For UK buyers who can buy a Jimny in SZ3 or SZ4 trims, the 2013 model has just been introduced with tweaks peppered throughout the vehicle. First among them is a soft redesign up front, a new bumper, grille and hood updating the face and adding an extra 30 mm to the length of the little SUV. Breeze Blue metallic paint is a new hue but it's only available on the more expensive SZ4.
Inside, customers will find new headrests and ISOFIX child seat fasteners for both Jimny versions, and for the SZ3, new seat fabrics. The 1.3-liter engine with variable valve timing growls out 84 horsepower and 81 pound-feet of torque, returning 39.8 Imperial combined mpg if fitted with a manual, 38.7 Imperial mpg combined in the automatic.
On-the-road prices are £11,995 ($19,016 US) for the SZ3, £12,900 ($20,451 US) for the manual-equipped SZ4, £13,800 ($21,877 US) with the automatic. More information can be found in the press release below.