California Original, 1979 Lincoln Mark V, 86k Orig Miles, 100% Rust Free, A+++++ on 2040-cars
Year:1979 Mileage:86134 Color: Yellow /
White
Location:
Los Angeles, California, United States
Transmission:Automatic
Body Type:Coupe
Engine:6.6 lt. 400 c.i.
Vehicle Title:Clear
Fuel Type:Gasoline

Condition:
Used
Year: 1979
Interior Color: White
Make: Lincoln
Number of Cylinders: 8
Model: Mark Series
Trim: Mark V
Warranty: Vehicle does NOT have an existing warranty
Drive Type: rwd
Mileage: 86,134
Options: Leather Seats
Sub Model: California
Power Options: Air Conditioning, Power Locks, Power Windows, Power Seats
Exterior Color: Yellow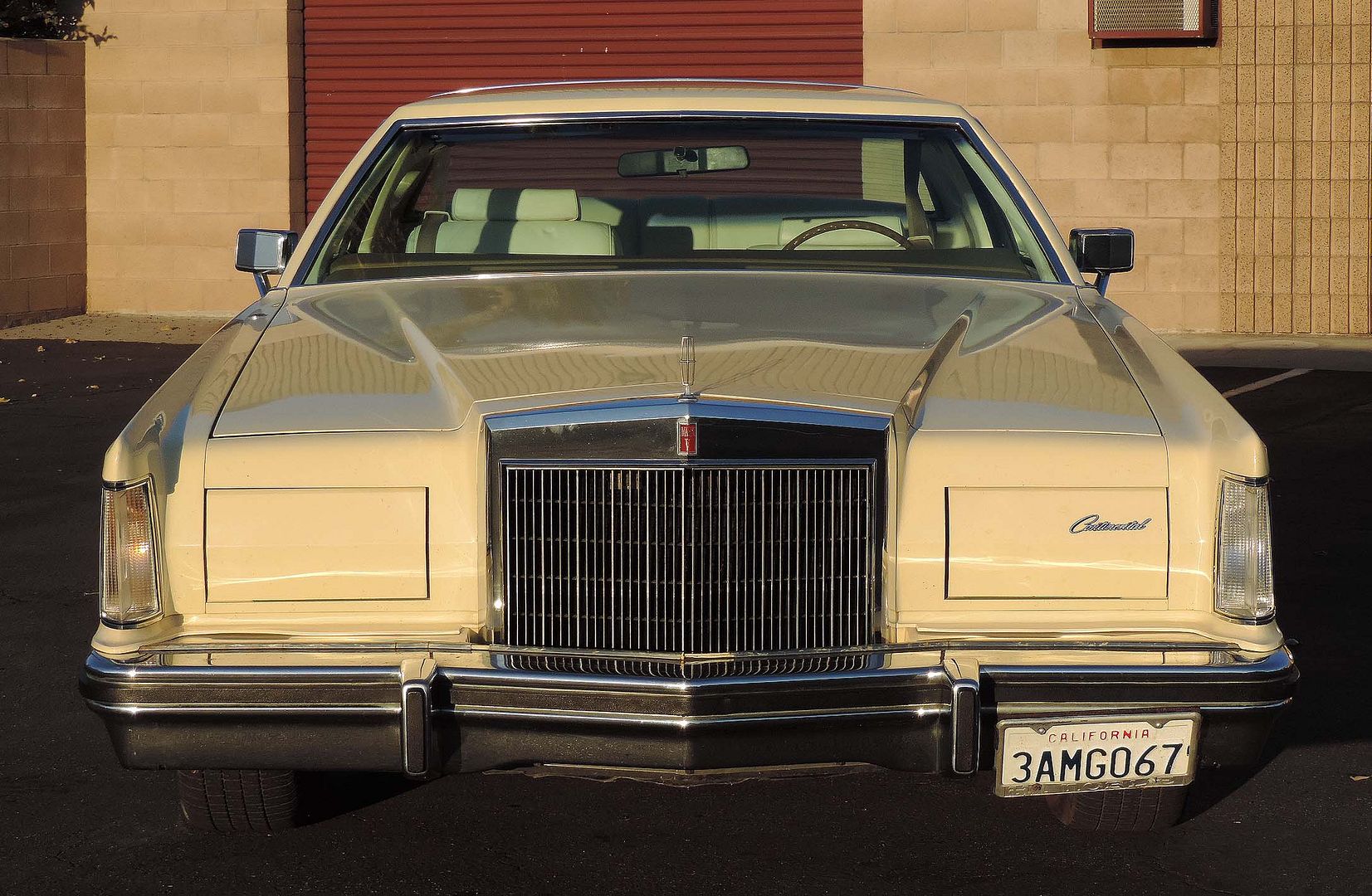 This is a absolutely stunning 1979 Lincoln Mark V with 86,134 Original miles.
The car is a gem!
She runs and drives like a new car. The 6.6 lt. 400 c.i. engine sounds amazing and their are no issues.
The transmission shifts on the mark. The acceleration is positive and the entire drivetrain is rock solid.
-No leaks
-Always runs cool
-Strong ice cold air conditioning
-Brakes, steering and suspension are A+++
-Power seats and windows are in perfect working order
Cosmetically the car is in amazing original condition
-The paint finish is lustrous and looks like new (minimal nicks, chips, dings, etc.)
-100% rust free body chassis and frame
-Nice chrome with minimal imperfections
The interior on this car looks virtually new...
-The white leather interior is in remarkable all original condition
-The door panels and headliner are A+++, the carpeting on the drivers side does have some normal wear
-Vinyl white roof is in A+ condition
If you are looking for a Lincoln from this era look no further.......this is a true California survivor. The new owner will be impressed.
This vehicle is also available for sale locally and is subject to removal from the auction at anytime should it be sold. If you have any questions call Evan at 310-594-4224 or email. Shipping can be arranged worldwide. Thanks for looking!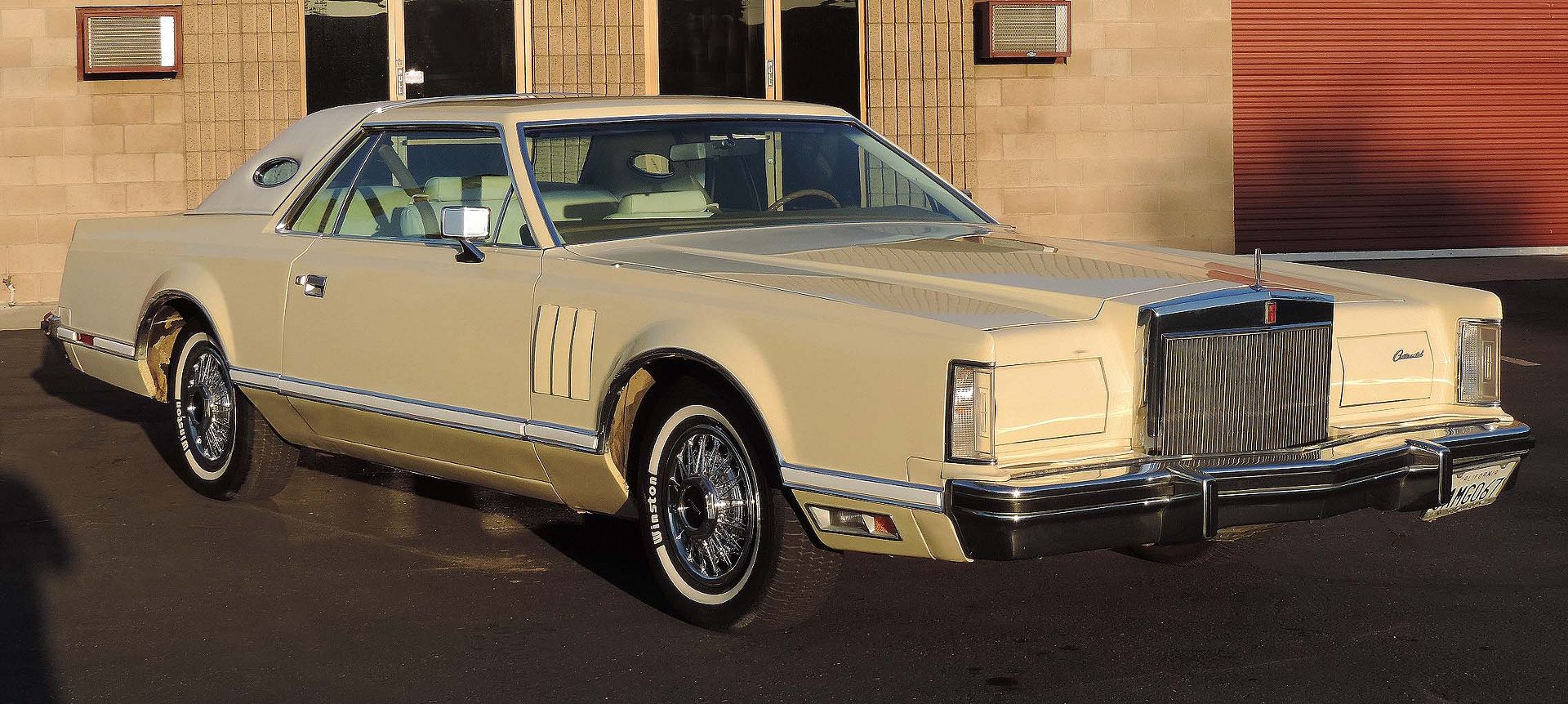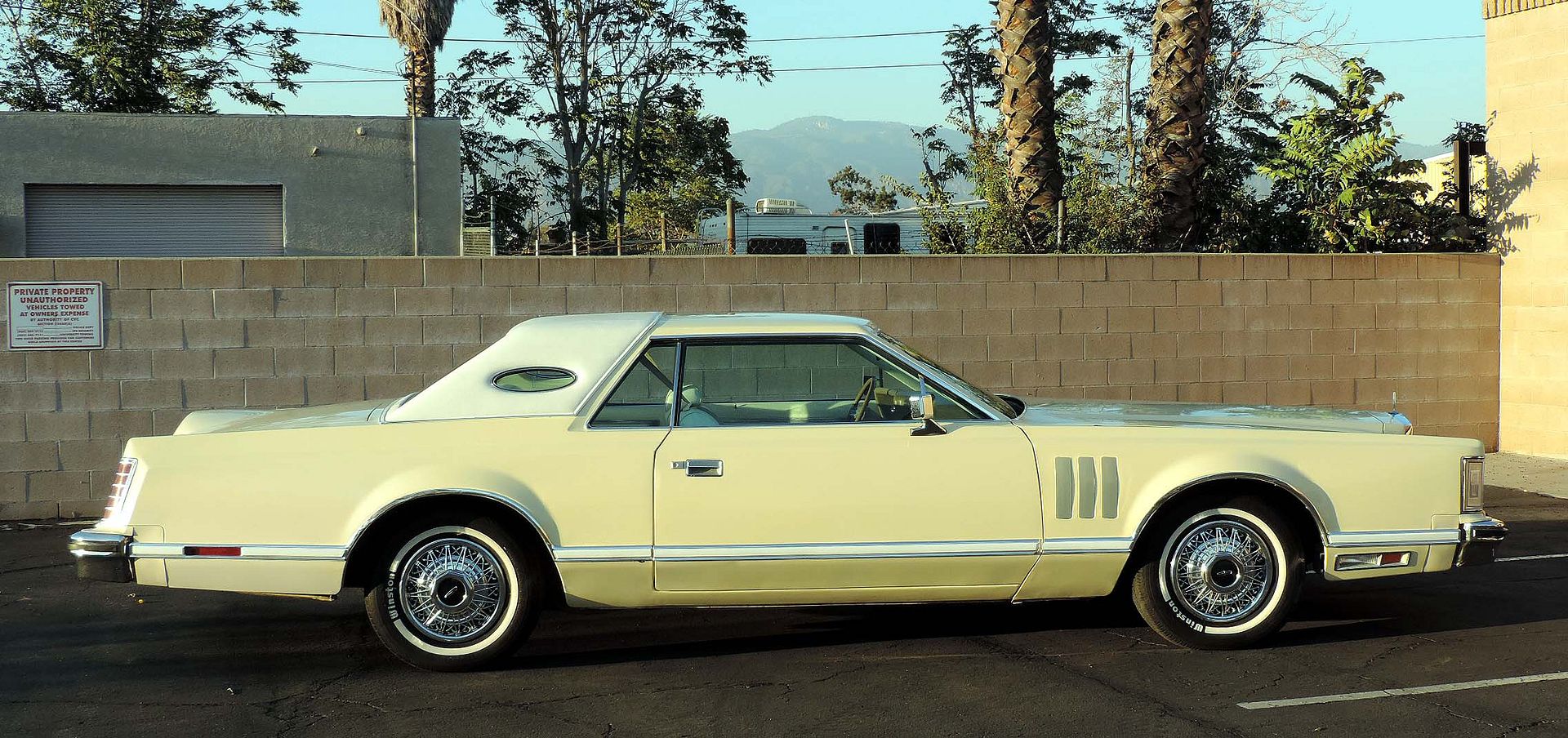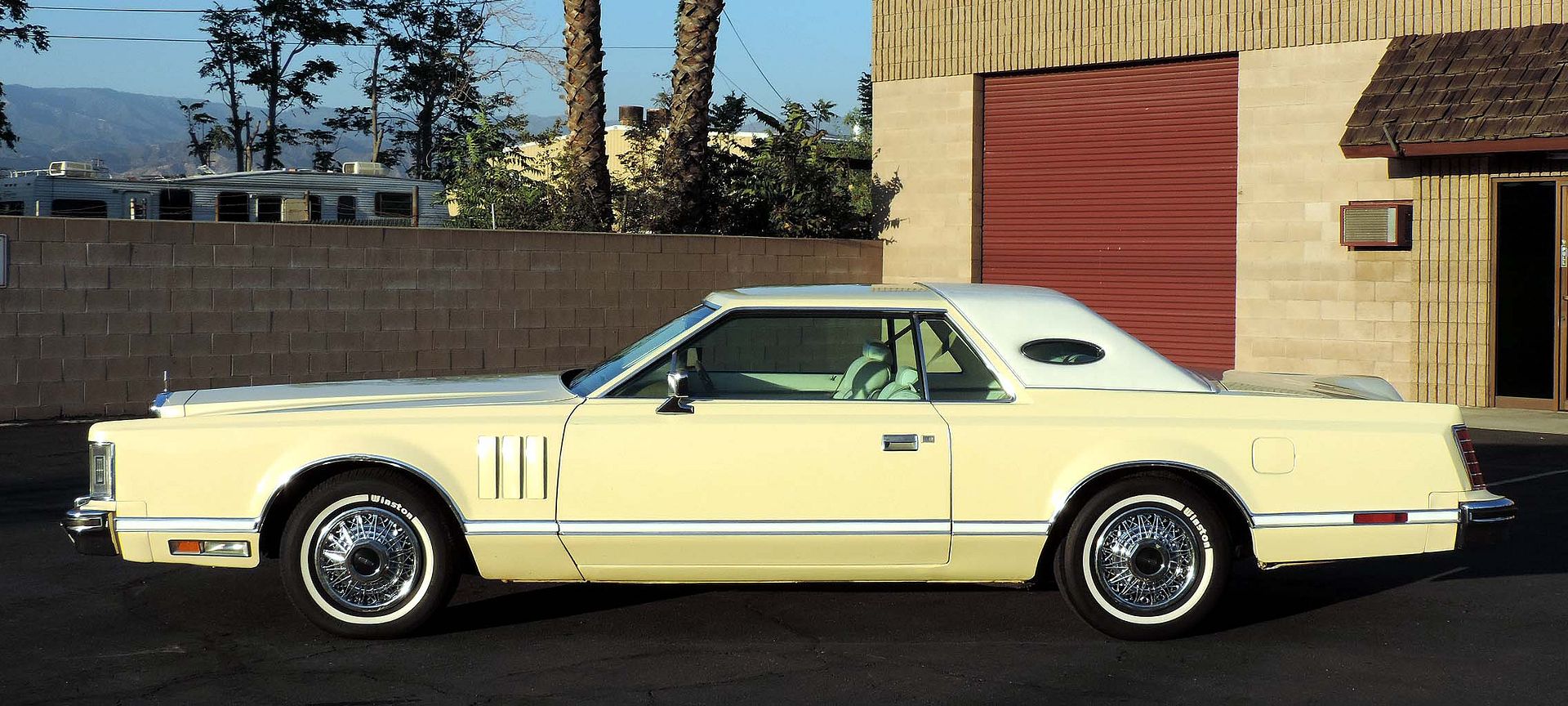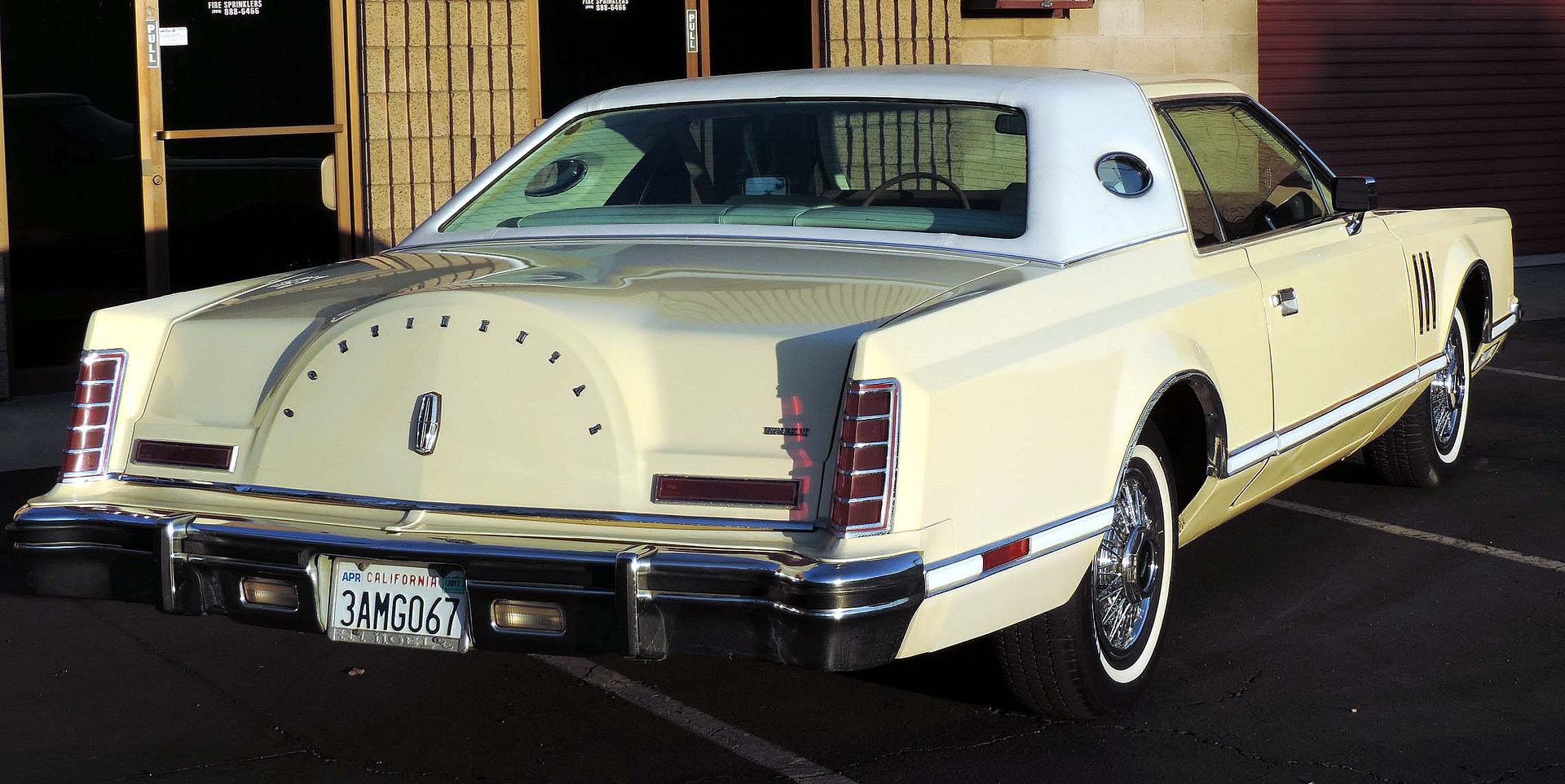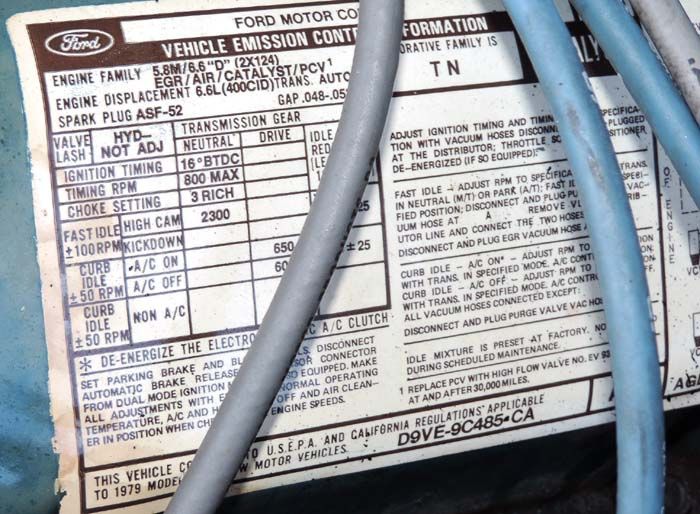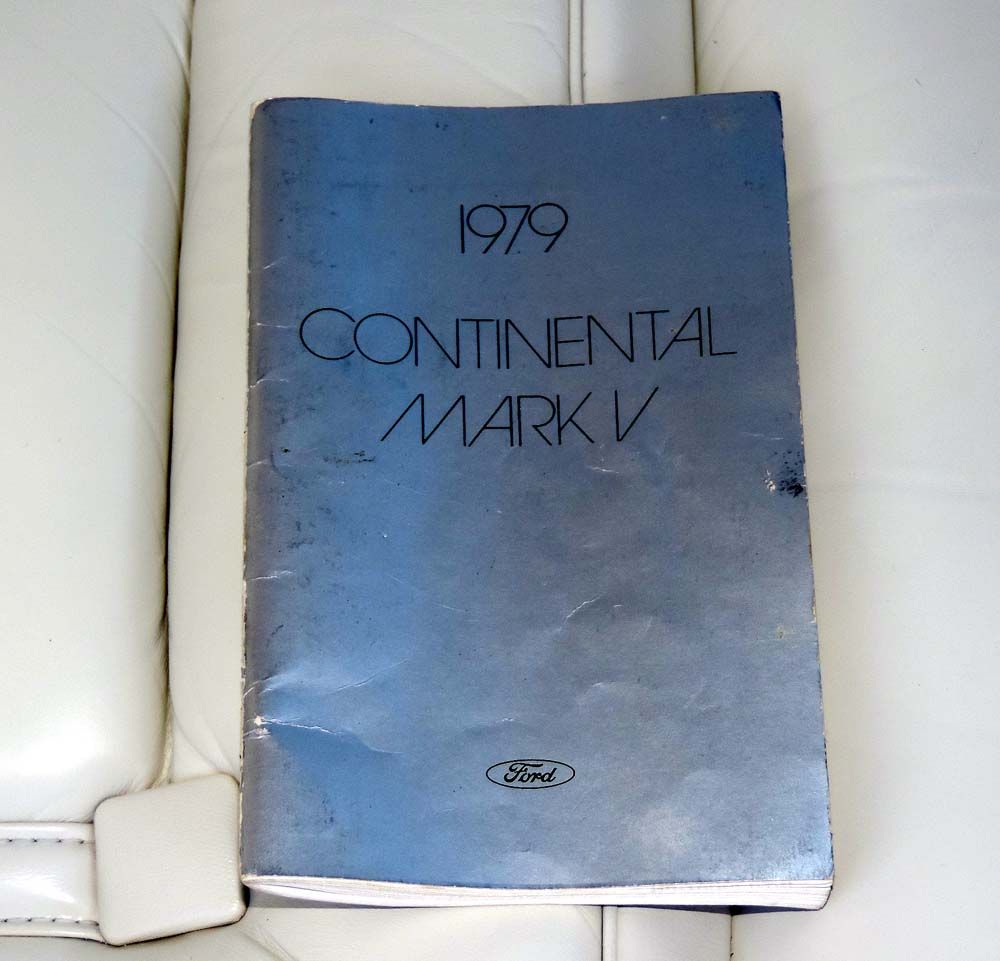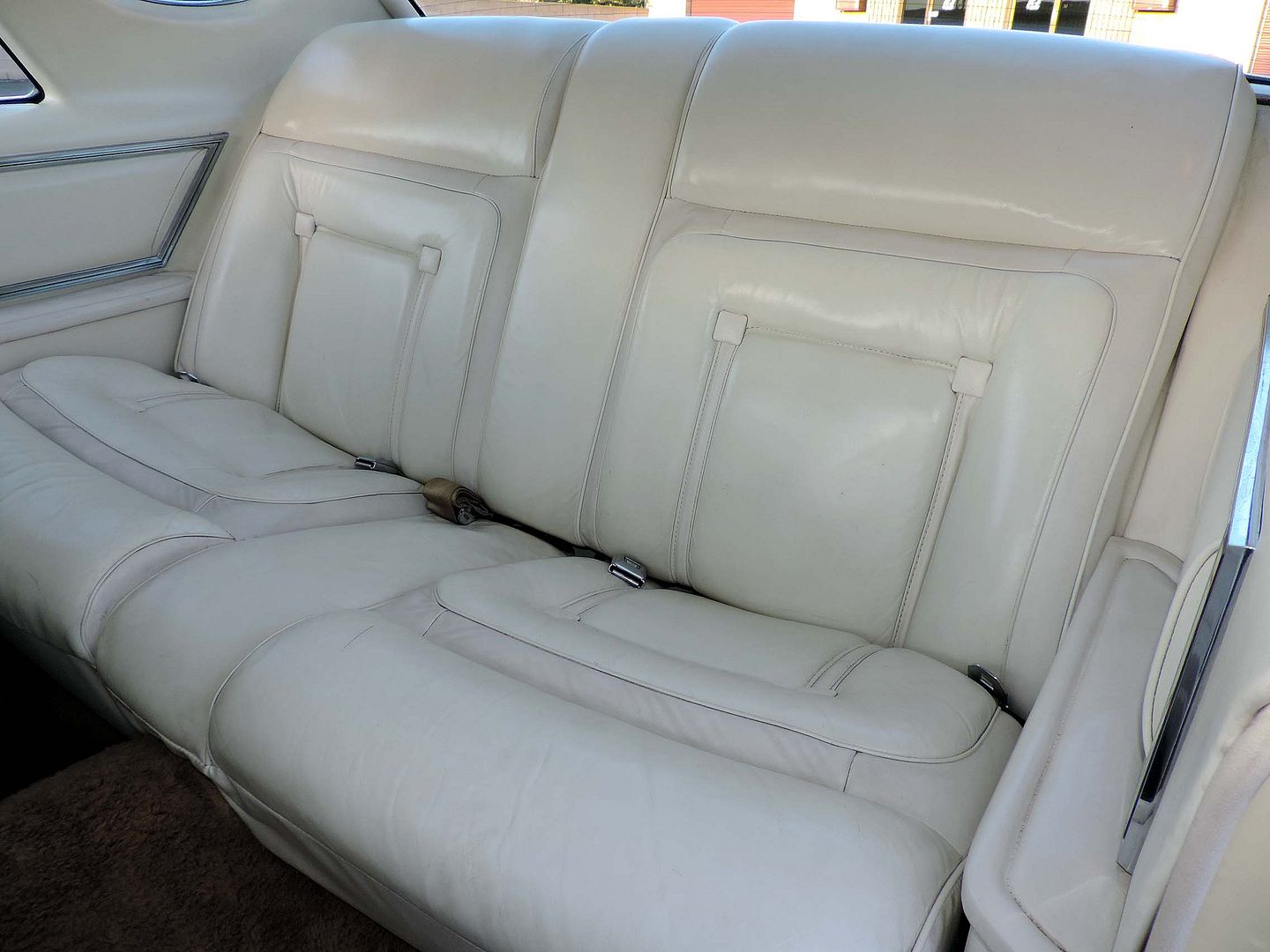 Sale is final at close of auction
Seller reserves the right to end auction early.
No contingencies of any kind, no re-negotiations
We make great effort to disclose imperfections so that you know exactly what you are buying. However, bear in mind that you are purchasing a

pre

-owned vehicle and, in some cases, it will have minor imperfections, both in its cosmetic and/or mechanical condition. For this reason, our vehicles are sold "as is", "where is" and without warranty, unless otherwise noted. We encourage

pre

-purchase on-site inspections. Purchasers bear all inspection fees and charges. You may also want to have the vehicle checked out by a third-party inspector of your choice.

The successful high bidder should contact Cali Auto Brokers by telephone within 24 hours, or the next business day, after the auction has ended to make arrangements to complete the transaction. If we do not hear from you, the vehicle may be sold to other potential buyers on a first-come, first-serve basis.

Within 48 hours following the end of auction, a 25% deposit to Cali Auto Brokers shall be sent in the form of cashiers-check or certified funds. If a deposit is not received, and an alternate arrangement has not been made, the vehicle may be sold to other potential buyers on a first-come, first-serve basis.

The transaction must be completed within FIVE business days of the auction end. If not, and an alternative arrangement has not been made, the vehicle may be sold to other potential buyers on a first-come, first-serve basis.

Every vehicle we list has a clean title (unless otherwise noted and disclosed).

Buyer is responsible for Tax, Title, and Documentary Fees. Any disputes regarding the sale of this vehicle shall be resolved through arbitration in California,

Los

Angeles

under the laws of California.

Notice: If you do not intend to buy this item please, DO NOT BID! Shill bidding, auction interference, unqualified bidding, or any form of fraud or harassment are subject to legal prosecution.

By bidding and winning this auction, you are entering into a legal and binding contract to purchase the vehicle described above as outlined in the User Agreement that you accepted when you registered as an eBay Community Member.
Buyer is responsible for shipping costs, unless otherwise noted within this auction.

Buyer Pickup: Buyers may also be picked up by our staff anywhere in the greater

Los

Angeles

area. Buyers will not be reimbursed for any fees or charges incurred if he/she chooses other forms of customer pickup (taxi, shuttle, bus, etc.).
Payment types: We accept wire-transfer, cashiers check and money orders
Financing: we do NOT Finance.
Escrow: We do NOT accept escrow.

Evan

Phone: 310.594.4224
Lincoln Mark Series for Sale
Auto Services in California
New Car Dealers, Used Car Dealers
Address: 2304 Mitchell Rd, Ceres
Phone: (209) 538-9800
---
Used Car Dealers
Address: 22055 Ventura Blvd, Calabasas
Phone: (818) 999-3523
---
Auto Repair & Service, Towing, Emissions Inspection Stations
Address: 18400 Van Buren Blvd, Rialto
Phone: (951) 780-3311
---
Auto Repair & Service, Automobile Parts & Supplies, Tire Dealers
Address: 801 S Victory Blvd, Granada-Hills
Phone: (818) 842-2401
---
Auto Repair & Service, Automobile Parts & Supplies, Mufflers & Exhaust Systems
Address: 4123 W Shaw Ave Ste 106, Pinedale
Phone: (559) 277-5667
---
New Car Dealers, Used Car Dealers, Wholesale Used Car Dealers
Address: 1530 W 16th St, Ballico
Phone: (209) 722-8085
---
Auto blog
Tue, 25 Sep 2012
It's hard to think back now, but the same man overseeing the design of the 2013 Ford Fusion also presided over a rather lackluster period in Ford design, highlighted by vehicles like the Five Hundred and Freestyle. With the redesigned Fusion receiving high praise, J Mays tells Automotive News that he feels vindicated from criticisms suggesting he's not a daring enough designer.
When Mays took over as lead of design in 1997, he admits to having quite an ego ("My head would barely fit through the door some days. I've long since gotten over myself") and the workload to match. With the Blue Oval's portfolio full of premium brands like Aston Martin, Jaguar, Land Rover and Volvo at that point, along with the bread-and-butter Ford, Lincoln and Mercury models, Mays certainly had quite the challenge.
It was in the mid-2000s that Mays took over just the premium brands, and took on the new title of Chief Creative Officer. At the time, Mays endured some criticism for looking backwards to retro styling, rather than setting a new standard for American car design - criticism that Mays says he is free from with the all-new Fusion.
Thu, 18 Jul 2013
The Lincoln MKZ Hybrid has been something of a hit for Ford since the beginning, exceeding the company's modest projected 15-percent take rate for more than two years (we say "modest" because that still means an overwhelming majority of Lincoln customers are passing up on the gas-electric powertrain even though it costs the same as the standard model). Either way, Lincoln builds 700 MKZ Hybrids at its plant in Mexico each month, but has sold 715 of them in each of the past three months. That's why, according to a report in The Detroit News, when the restyled 2014 MKZ Hybrid arrives (non-hybrid pictured), Ford is doubling production compared to 2013. Instead of the hybrid model being 20 percent of production, the new hybrid will make up 40 percent.
Ford is doing well with hybrids in general - its portion of the electrified vehicle segment jumping 12 points in a single year to 16 percent. Assuming Ford doesn't change the pricing strategy (along with the changes Ford is making to calibration to improve fuel economy), the sedan could continue to "[show] other luxury hybrids how it's done" when it goes on sale later this year.
Tue, 07 Oct 2014
The National Highway Traffic Safety Administration is opening an investigation into the 2010-2012 Ford Fusion, Fusion Hybrid and Lincoln MKZ, the 2012 MKZ Hybrid and 2011 Mercury Milan because the agency has hundreds of complaints of electric power steering failure in these models.
According to NHTSA's data, it has received 508 complaints of the power steering allegedly suddenly malfunctioning and resulting in increased effort to turn the wheel. In four incidents, these failures resulted in loss of control and crashes. According to the reports, in some cases a power steering warning message came on as the fault occurred, and other times the system restored itself by turning off and then restarting the vehicle. NHTSA said it has also received further field report data from Ford, but that information hasn't been publicly released yet.
For the moment, there isn't a recall for this failure on these models. NHTSA is just investigating them to "assess the scope, frequency and safety consequences of the alleged defect," and the agency says an estimated 938,000 vehicles could potentially be affected.