1974 Ford Gran Torino on 2040-cars
Year:1974 Mileage:45000
Location:
Port Monmouth, New Jersey, United States
Im taking offers txt or call me
1974 Ford Gran Torino
Project Car Will trade for pick-up or anything of same value ..1974 Ford Gran Torino car starts but without key until electric is fixed it has a 351 engine, floors look good, interior needs to be restored ., going to need new fuse box electric not working at this time,.... please if your interested call with questions before bidding......battery not included ..thanks. I dnt like emailing txt or call me with offer732-778-3642...ron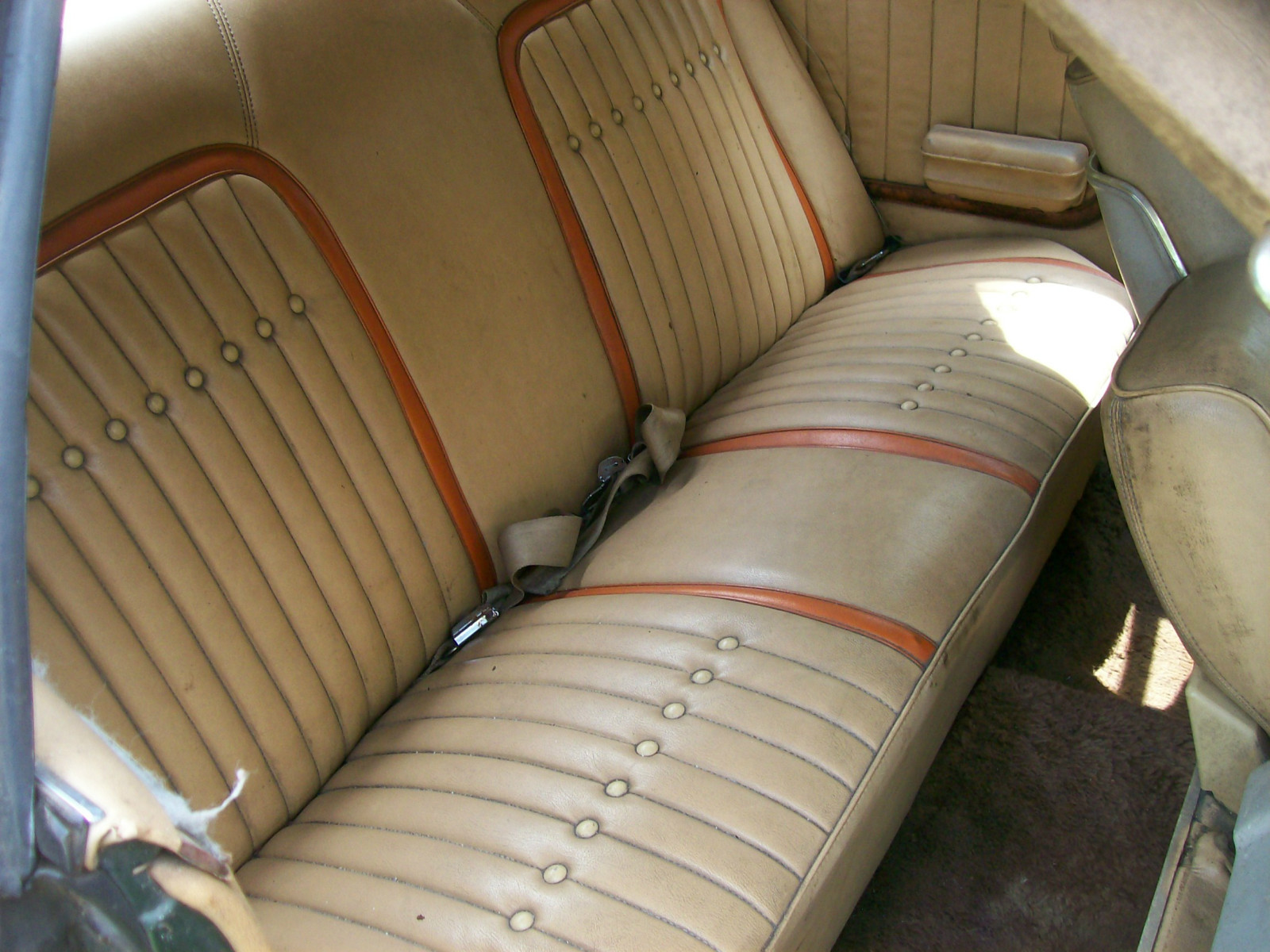 Ford Torino for Sale
Auto Services in New Jersey
Auto Repair & Service, New Car Dealers, Used Car Dealers
Address: 2000 Central Park Ave, Moonachie
Phone: (914) 961-8180
---
Automobile Parts & Supplies, Automobile Radios & Stereo Systems, Consumer Electronics
Address: 2345 Route 206, Westampton
Phone: (609) 267-6610
---
Auto Repair & Service, New Car Dealers, Automobile Body Repairing & Painting
Address: 1117 State Route 12, Baptistown
Phone: (908) 996-4161
---
Automobile Parts & Supplies, Automobile Performance, Racing & Sports Car Equipment, Automobile Radios & Stereo Systems
Address: 243 Atlantic City Blvd, Whiting
Phone: (866) 595-6470
---
Auto Repair & Service, Tire Dealers
Address: 139 W Landis Ave, Rosenhayn
Phone: (856) 692-9689
---
Auto Repair & Service
Address: 153 Prospect Plains Rd, Monroe-Twp
Phone: (609) 655-1122
---
Auto blog
Sat, 14 Jun 2014
Think of mid-engined supercars and your mind is bound to gravitate towards Europe, but the United States has been known to make a handful from time to time - exceptional vehicles from the likes of Vector, SSC, Mosler, Hennessey, and Saleen. But long before any of those came around, Ford famously became obsessed with beating Ferrari at its own game, leading to the development of the iconic GT40.
The story is well known, sending Ford to the checkered flag at Le Mans four times in a row in the late 1960s. Ford and Shelby also built over 100 for public consumption, but just four of them were roadsters. Of those only one remains in original condition, and now that exceedingly rare example going up for auction.
Consigned to RM Auctions for its mid-August sale during Pebble Beach weekend in Monterey, California, this 1965 model is the first GT40 Roadster built. It was used as a development and demonstration vehicle for Ford and Shelby. Carroll Shelby himself drove Henry Ford II in this very car during one of many test and demo events, this time held for Ford's board of directors in Los Angeles.
Sun, 22 Sep 2013
Ford announced that it's investing $682 million in its Oakville assembly plant in Ontario, Canada, to make it a global manufacturing plant, which the automaker also says secures 2,800 jobs there. Including this injection of cash, Ford has invested over $2 billion in Canada in the last decade, starting with nearly $1 billion for Oakville in 2004, and over $570 million for its Essex Engine Plant in 2010.
The move to make Oakville a global manufacturer of Ford vehicles means, "If consumers suddenly shift their buying habits, we can seamlessly change our production mix without having to idle a plant," says Joe Hinrichs, Ford's president of the Americas.
Ford says that the latest investment will help it meet North American demand for the Oakville-produced Edge crossover, which is on track this year to beat 2007's US sales record of 130,000 Edges. The Ford Flex and Lincoln MKX and MKT are also manufactured at the plant.
Mon, 20 May 2013
The Silver Lake sand dunes see their fair share of well-built trophy trucks executing impressive jumps. Drivers build insane pieces of machinery for the express purpose of sailing through the air like mad men and women.
Mike Higgins is no stranger to the area. His heavily modified Ford trophy truck has gone flying through the sky on more than one occasion, but he recently bit off more than he could chew. After hitting a particularly lofty dune, Higgins went airborne for a ridiculous 180 feet before becoming intimately familiar with the finer points of gravity.
While Higgins nailed the jump, his landing fell short of wowing the judges. The impact very nearly broke his truck in two. Despite the mechanical mayhem, the driver walked away without a scratch, proving that occasionally miracles really do happen. You can check out the jump and the subsequent destruction below for yourself. Be warned: there's a fair bit of foul language.