1985 Ferrari 308 Gts Qv Low Miles Low Ownership Clean Carfax & Autocheck on 2040-cars
Year:1985 Mileage:15580 Color: Red /
Red
Location:
West Palm Beach, Florida, United States
Transmission:Manual
Body Type:Coupe
Vehicle Title:Clear
Engine:3.2L 8cyl
Fuel Type:Gasoline
For Sale By:Dealer

Condition:
Used
VIN (Vehicle Identification Number): ZFFUA13A7F0054107
Year: 1985
Make: Ferrari
Model: 308
Warranty: Vehicle does NOT have an existing warranty
Trim: 2 door coupe
Options: Targa Top, Cassette Player, Leather Seats
Drive Type: RWD
Safety Features: Anti-Lock Brakes
Mileage: 15,580
Power Options: Air Conditioning, Power Locks, Power Windows
Sub Model: GTS
Exterior Color: Red
Interior Color: Red
Disability Equipped: No
Number of Cylinders: 8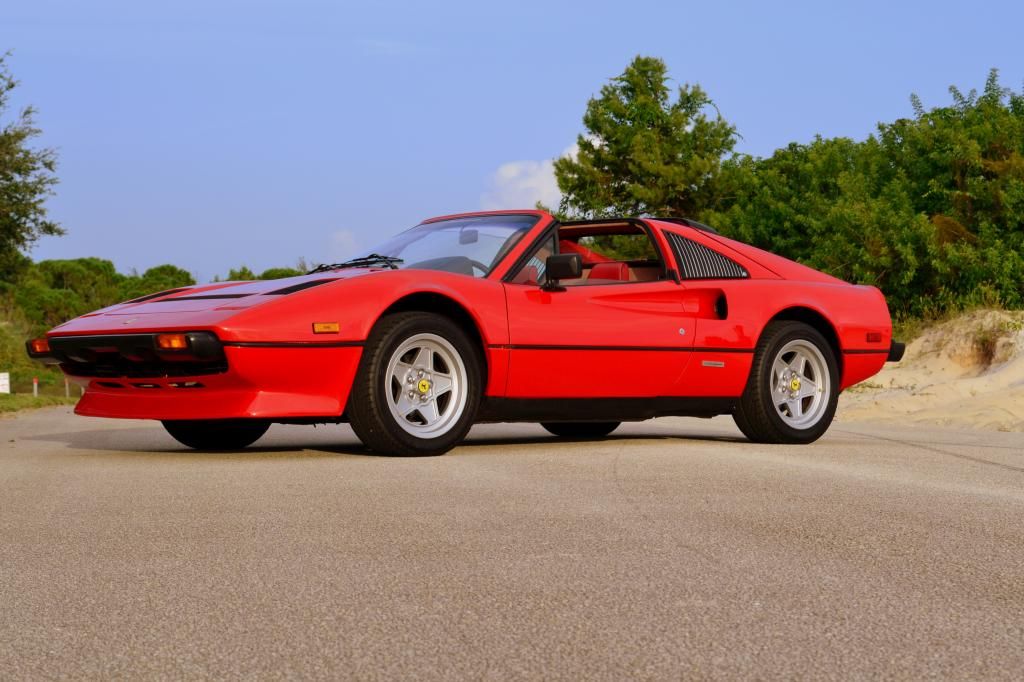 A true Blue chip investment in todays times
Of Sunny Palm Beach Florida
Is proud to introduce to my fellow Ebay members
This 1 of a kind "Rare" color combo Ferrari 308 GTS QV
With just 15k original low miles
Fresh Major Service just complete
Rosso corsa red with red leather
Here's your chance to own one of the nicest 308's on the market. The 308 gts is one of the most recognizable Ferrari cars ever produced.
It became a popular icon of the 80's courtesy of the
invisible fictional character Robin Masters, a ghost writer
in the Hawaii based TV series "Magnum PI".
And it was a part of every boys young dream of the 1980's
With its striking look, thanks to one of the greatest designers in the world,
Pininfarina!
The
cur·va·ceous
Ferrari 308 gts QV is arguably the most famous car of the 1980s, representing excessive wealth!
You couldn't open a automobile magazine in the decade without spotting a picture of the exotic Italian sports car at least once a week. Although the design carried the short stance and sleek curves from the 246 Dino, the coned air-intakes running along the car's sides were like dimples on this gorgeous sports car. The car's low positioning of the cockpit seats gave you the experience of most race cars. There's a good reason why two Catholic priests

drove across the country in a film based on the most famous car

enthusiast race ever,

"Cannonball Run

."
Questions and additional pictures, video or info please call:
(407) 587-6807 -Tony
Service up to date: belts tensioners and water pump summer of 2014
New tires

Florida car throughout its lifetime

Best color combo

No damage

No dents

Never in an accident

Engine runs cool
Exhaust doesn't blow any smoke

Clean CARFAX and Auto Check.

Excellent tires. Jack and tools.

Low ownership

Previous owner

possessed this 308

for 18 years

VIN# ZFFUA13A7F0054107

A great driver and collectible

Starts, shifts, runs and drives perfect

A/C and all electrics work fine

No leaks

Perfectly aligned

Non smoker Ferrari

Comes from a private collection of 50 exotic sport cars
One of the nicest low mile Ferrari 308 QV's on the market
Perfect windshield
Original True Low Miles
Highest Autocheck score (75)
Clean carfax
Garaged in climate controlled facility throughout its life
Clean Title
No leans
Selling worldwide and we offer shipping, cargo and transportation assistance
We will handle all logistics for you and assist in PPI inspections for piece of mind purchasing
PLEASE READ BEFORE BIDDING; In order for you to bid you must have a 100%+ feedback score
If you need the car inspected you will need to do so before auction ends.. sale is final and car is sold "AS-IS""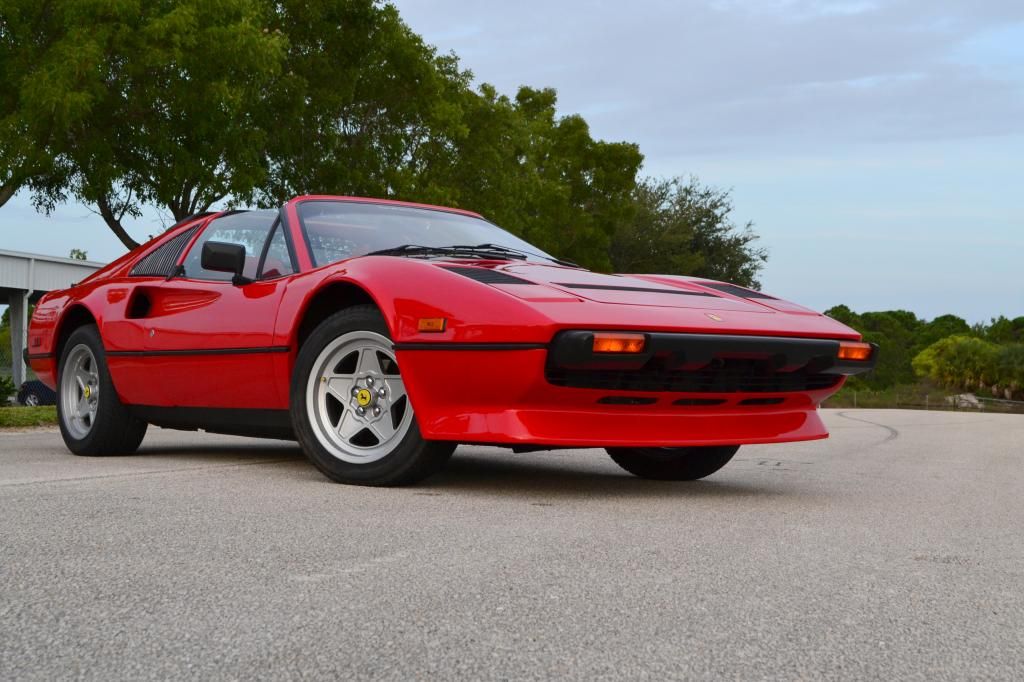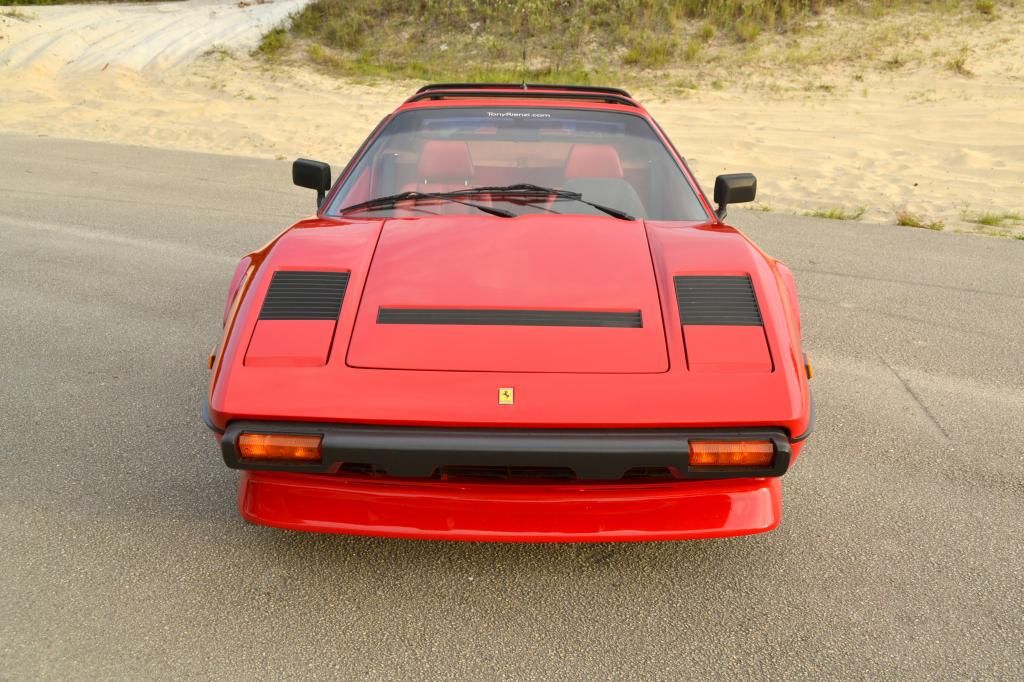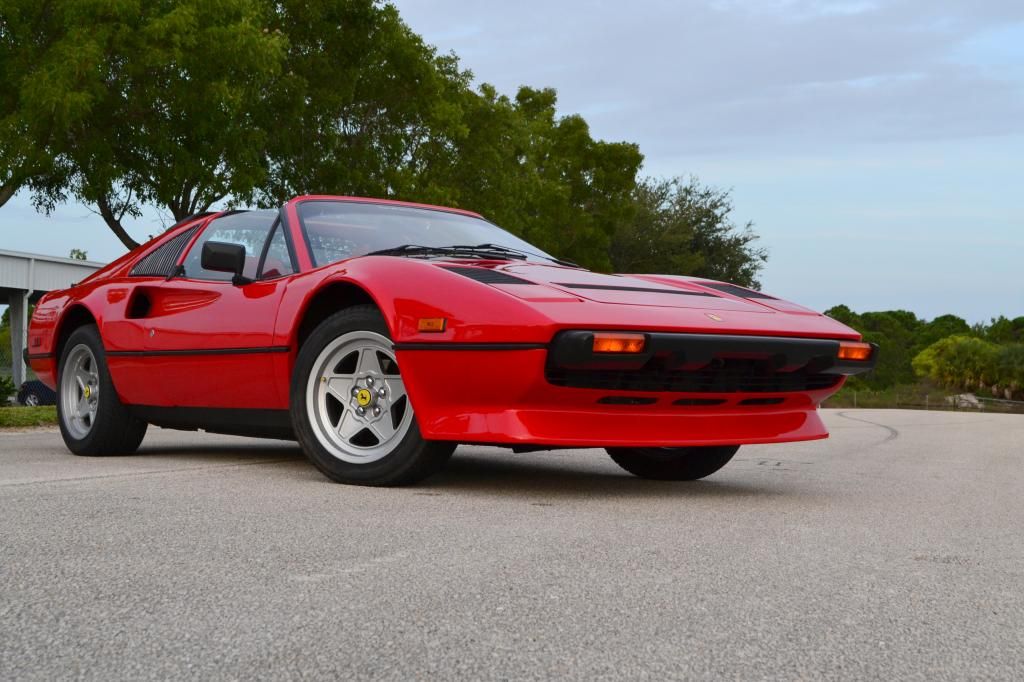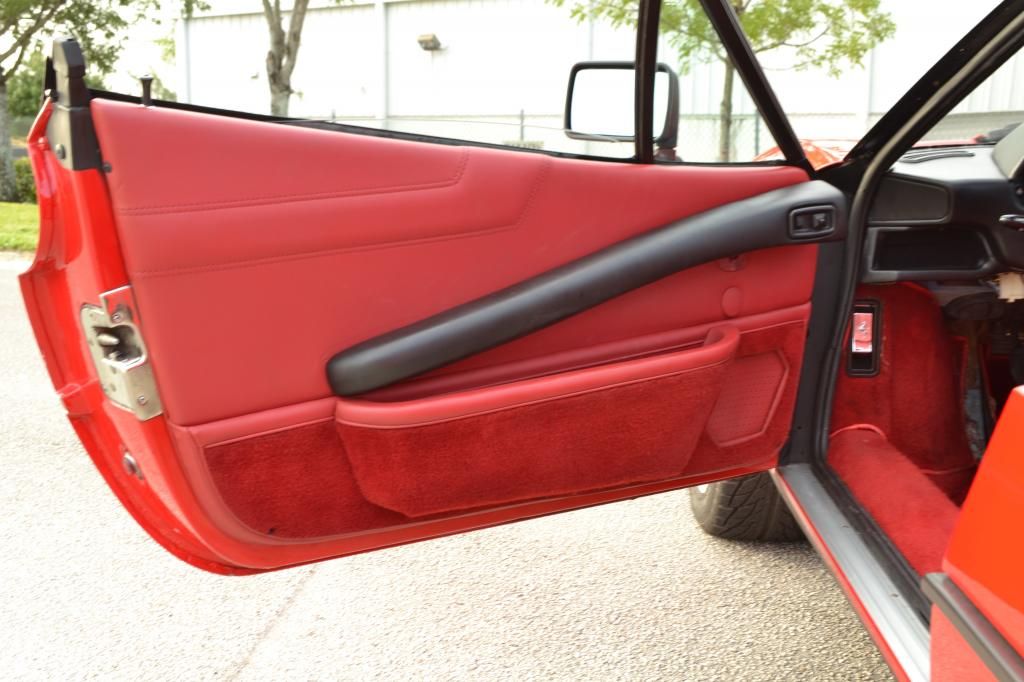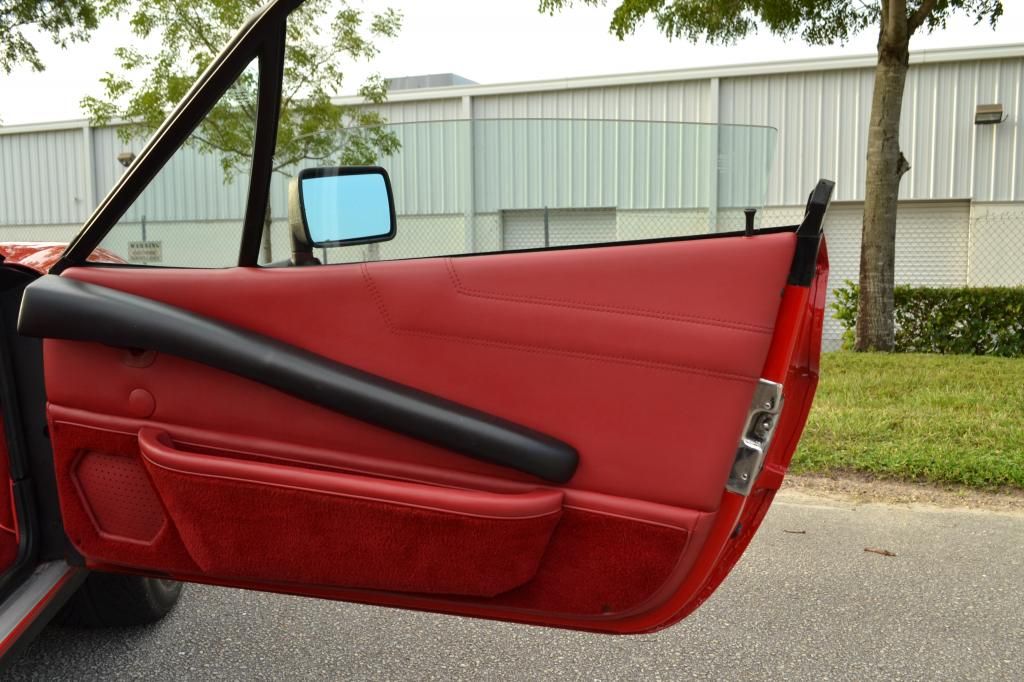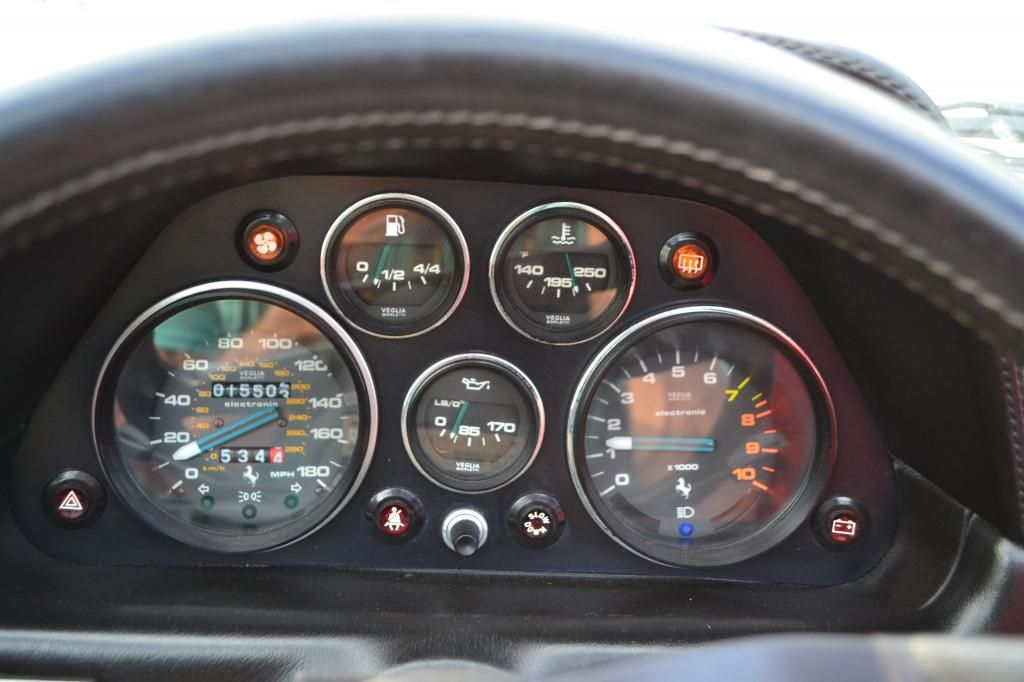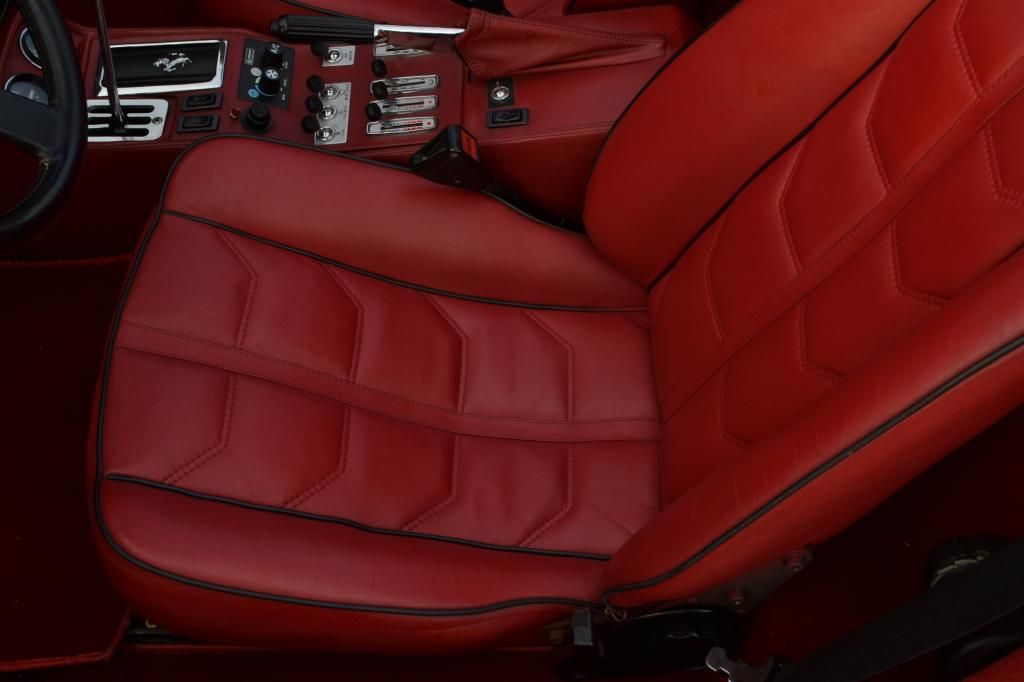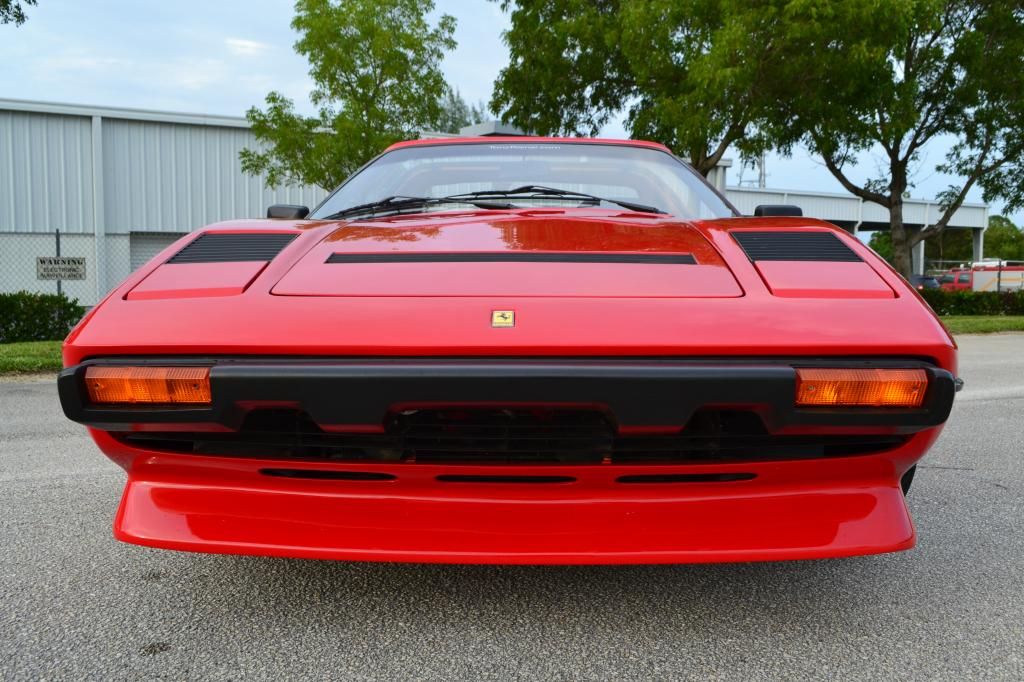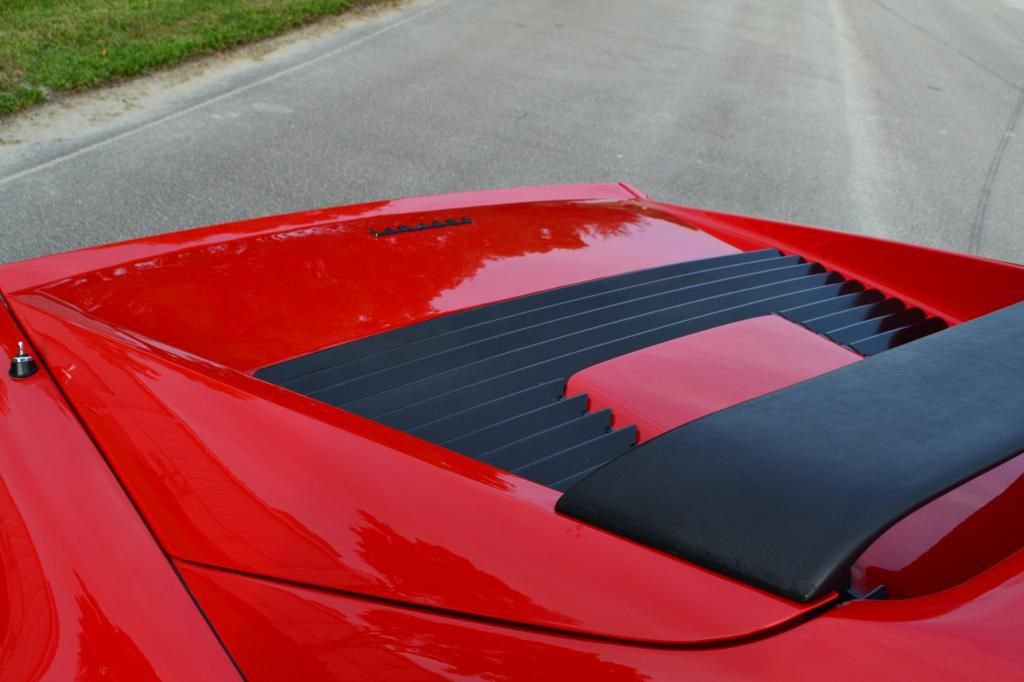 Ferrari 308 for Sale
Auto Services in Florida
Auto Repair & Service
Address: 2947 Gulf Breeze Pkwy, Gulf-Breeze
Phone: (850) 932-3239
---
Auto Repair & Service, Towing, Transportation Services
Address: Sun-City-Center
Phone: (813) 928-9389
---
Auto Repair & Service
Address: 62 W. Illiana Street Suite C, Windermere
Phone: (407) 440-2848
---
Auto Repair & Service, Towing, Tire Dealers
Address: Grassy-Key
Phone: (305) 451-3500
---
Auto Repair & Service, Used Car Dealers, Wholesale Used Car Dealers
Address: 3120 W Tennessee St, Ochlockonee-Bay
Phone: (850) 575-6702
---
Automobile Parts & Supplies, Automobile Accessories, Windshield Repair
Address: 30000 S Dixie Hwy, Sunny-Isles-Beach
Phone: (305) 247-9100
---
Auto blog
Sun, 25 Aug 2013
With the Belgian Formula One Grand Prix happening this weekend, Shell reminded a few guests what the Spa-Francorchamps track and Belgian countryside were like in 1955. That year the petroleum company made a 30-minute movie about the grand prix - this is back when the track was called the Francorchamps National Circuit, near the town of Spa, and a list of its important corners didn't include a mention of Eau Rouge - where it was doing the same thing it still does today: working on fuels and lubricants via its technical partnership with Ferrari.
To create the mood, journalists were invited to a vintage cinema where they mingled with Ferrari F1 drivers Fernando Alonso and Felipe Massa and other extras in period fifties gear, and watched a screening of 1955 Belgian Grand Prix. You can scroll down for a screening of your own, as well as the press release, minus the petits-fours and pinups.
Sat, 18 Oct 2014
Autocar wants to find Britain's best driver's car, and it's challenging a murderers' row of some of the world's best performance vehicles to find out, including the latest Chevrolet Corvette Stingray. All of them were therefore assembled at the Castle Combe Circuit to find a winner.
If it wants to take the crown from this pack of mostly European competitors, the 'Vette has to beat some steep competition. Its challengers include monsters like the Ferrari 458 Speciale, Ariel Atom 3.5R and Jaguar F-Type Coupe. As a further hurdle for the winner to clear, Autocar also has last year's champ among the fighters - the Porsche 911 GT3.
Even if you're not at all interested in the C7, there's still something here for practically any fan of fast cars. The competitors include relative oddities among the pack like the Renault Mégane RS Trophy and Alfa Romeo 4C. Plus, Autocar has some well-positioned microphones that let you hear the Atom wailing like a banshee and the roar of the 458 Speciale. Check out the video to see which one of these all-stars takes home the award this year.
Mon, 22 Apr 2013
The sand, the wind, the penalties, the contact and the one crash - all of them collided to make the Bahrain Formula One Grand Prix a surprise affair from day to day and lap to lap. Oh, and did we mention the tires? Pirelli made a last-minute swap after the amusement park ride that the Chinese Grand Prix turned into with the soft compound tire, and brought medium and hard compounds to the desert. That didn't stop things from falling apart for some teams - literally - and that didn't stop the one team that seems to love the hard compound Pirelli tire.