1999-1 Owner! Only 15,400 Original Miles! 5.2 V8! Leather! Wow! $99 No Reserve! on 2040-cars
Year:1999 Mileage:15400 Color: is in excellent condition
Location:
Henrico, Virginia, United States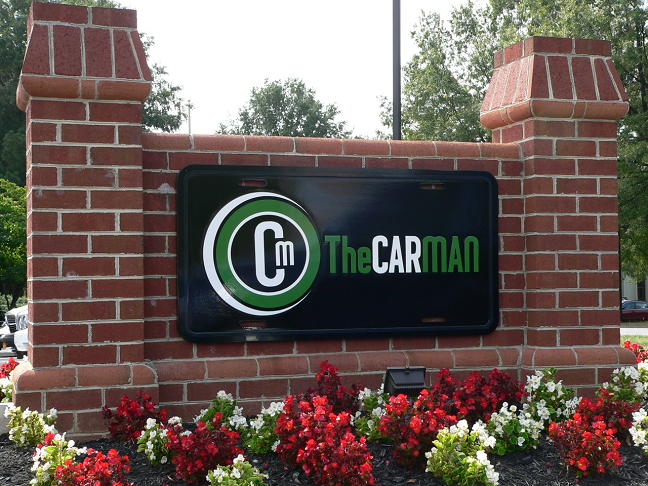 ---
THE CAR MAN OF RICHMOND
2711 Enterprise Parkway
Richmond, VA 23294


We are just minutes from I-64 & I-95!
We are just 10 minutes from the Train Station!
We are just 20 minutes from the Bus Station!
We are just 30 minutes from the Airport!


NO RESERVE! - ABSOLUTE SALE! - BID TO WIN!

We Never Have Any Buy It Now Prices.

We Never Have Any Retail Sale Or Cash Prices.

We Auction EVERY VEHICLE We Own On eBay.

We Sell Every Vehicle At No Reserve Regardless Of Final Price.

We Are Completely Dedicated To The "$99 No Reserve" eBay Way.


1999 DODGE RAM 1500 HIGH TOP
MARK III - MILLENNIUM SERIES
FULL SIZE LUXURY CONVERSION VAN
Alpine White with a matching Beige Leather Interior
Only 15,426 Miles!
NO RESERVE! - ABSOLUTE SALE! - BID TO WIN!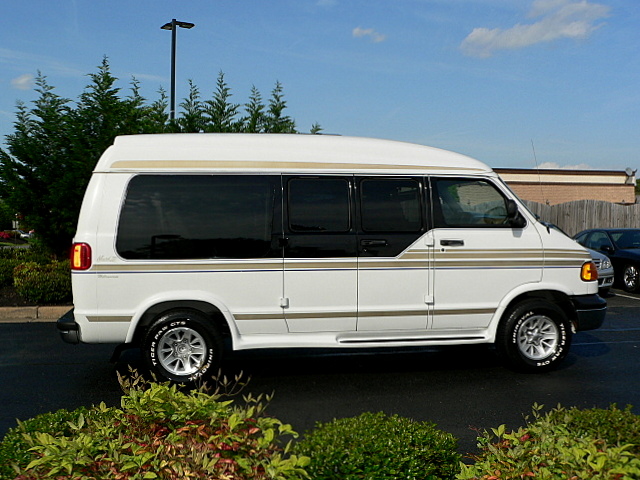 ***INTRODUCTION***
---
Only ONE OWNER Since New In 1999!!
Yes, The Same Couple Has Owned It For The Past 15 Years!!
Every Imaginable Luxury & Power Conversion Van Option!!
Only 15,426 Original Miles Since New!!
Never Smoked In!!
Original Spare & Jack In Place!!
Original Owners Books, 1 Key, & Remote Too!!
If You Want "THE BEST" This Is The One To Own!!
***FEATURES AND OPTIONS***

---

Automatic Transmission w/Overdrive
5.2 Liter V8 Engine
High-Top Conversion
Dual Air Bags
ABS Brakes
Full Leather Interior
3 Row / 7 Passenger Seating Total
Power Drivers Seat
Power Rear Sofa Bed
Power Windows
Power Door Locks
Power Mirrors
Power Steering
Power Brakes
Dual Front & Rear Air Conditioning
Factory Stereo/Tape
Blaupunkt CD Changer
Twin LCD Screen / DVD Entertainment Systems
Remote Control Entry
Cruise Control
Tilt Wheel
Interior Wood Trim
Interior Accent Lighting
Interior Privacy Blinds
Tinted Glass
Sport Striping
Running Boards
Towing Package
Alloy Wheels
& More!!!






***ALL ABOUT THIS VEHICLE***

---

---

WOW! This INCREDIBLE 1999 Dodge Ram 1500 Mark III Millennium Series Conversion Van has only had ONE OWNER since new in 1999! It was purchased by an elderly couple brand new in Alabama for nearly $40,000 just to use to travel with their family. Unfortunately this couple has become too old to drive and gave this van to their adult children who just traded it in on a new 2014 Toyota SUV that better fit their needs. It has always been properly cared for since new and even just had a $500 service completed and had tires installed about 1,000 miles ago! We have all of the original owners books, 1 key, 1 remote, and of course a perfect Carfax History Report as well!




This van is finished in Alpine White with a matching Beige Leather Interior. We have tested all of the power features and everything is in excellent working order. Yes, all of the power windows, locks, mirrors, drivers seat, rear folding sofa bed, dual front & rear "ice cold" air conditioning, factory stereo, twin LCD/DVD screens, cruise control, lights, wipers, etc. all work great! We have also road tested this van and it rides & drives ABSOLUTELY FANTASTIC thanks in large part to the powerful 5.2 Liter V8 Engine! In town or cruising down the highway at 70 mph this is just a very nice driving luxury van. It is sure to please its new owners for many years to come!




The exterior is in excellent condition. The paint is clean and has a very nice shine to it as you can see in the many pictures we have included in this listing. The paint is further accented by a host of stripes to give this van a truly unique appearance! There are no dents to speak of at all on this Dodge Ram 1500 Van. The bumpers (a few small dents), moldings, glass, etc. all look super as well. The custom alloy wheels are riding on a matched set of 4 Uniroyal Tiger Paw GTS White Letter Tires that are all in excellent condition. They don't come any nicer than this one!




The interior is also in excellent condition. The soft leather seats are clean and look virtually like new front to back. The first two rows are individual captain chairs. The third row seats 3 people or can be folded into a sofa bed at the push of a button! The dash is clean and has no stress cracks either. The carpeting is clean and looks like new as well. Even the matching light colored headliner looks great too. The roof of this van features 2 individual sky lights as well! And of course there is accent lighting, reading lamps, wood trim, and pull down privacy blinds. Last but not least are the 2 BRAND NEW LCD-DVD-VIDEO GAME-ENTERTAINENT SYSTEMS THAT WE JUST INSTALLED TO REPLACE THE OUT OF DATE ELECTRONICS! Just take a look and see how special this one truly is!




If you are looking for a full size luxury conversion van with all the best options, Leather Interior, Twin LCD/DVD Screens, The Big 5.2 V8 Engine, and LOW MILEAGE too than this would be an ideal choice! BEST OF ALL WE ARE SELLING THIS 2000 Dodge Conversion Van AT NO RESERVE & STARTING AT JUST $99! That's right this Dodge will be SOLD REGARDLESS OF PRICE at the end of this eBay auction! Thanks for looking and good luck with the bidding.




***PHOTO GALLERY***

---

***RULES & REGULATIONS***

---




Who are you? We are The Car Man of Richmond. We have been in business right here in Richmond, VA selling vehicles since 1973. This year (2012) will be our 39th year in business we are proud to say. We are family owned & operated and work very hard to make you happy and make sure you have an enjoyable eBay purchase! We are located at 2711 Enterprise Parkway in Richmond, VA 23294. If you need directions from your location to ours just go to Mapquest. You are always welcome to come by and see the vehicle you are interested in, but not all vehicles are on site at all times as some may still be out being serviced during the auction. So please let us know in advance if you are coming to see a particular vehicle so it will be there for you to view.


What about any questions I may have? If you have any questions about one of our vehicles or our terms & conditions please email or call us. Please make sure the email address you have on file with eBay is current. If it is not current when we reply it will bounce back and you will not get a response of course. We answer ALL emails in a very timely manner. If you do not hear from us it is not because we did not answer you, it is an email issue. In that case just call us at (804) 918-0471.


Can anyone bid? We welcome all registered eBay bidders to participate in our auctions. Yes, even all INTERNATIONAL bidders are welcome too! While many sellers will not sell to International bidders, we do! We have completed many International transactions, not only just in Canada, but all over the world! Please be advised however that in most cases International bidders will have to arrange their own shipment of the vehicle out of the country, but we will help when we can.


What should I expect when buying a used vehicle? This is a reminder to all bidders. These vehicles are USED vehicles and are not new. Please expect a certain amount of wear, use, and flaws as is standard on ANY used car. All used cars including this one may have dings, nicks, chips, glass marks, fading, scratches, paintwork, accident history, rust, wheel or rim imperfections, or any other issues that are associated with use that is consistent with age and mileage of the vehicle. Obviously a car that is 10 years old will show more wear and have more flaws than one that is 2 years old. Since these vehicles are used, please remember that books, extra keys, remote entry keys, navigation discs, cd cartridges, etc...do not always remain with vehicles throughout their life. We will not be responsible for these minor accessories. These items are all replaceable at any local factory dealer, electronic store, or even on eBay.


What about the vehicle's history report? We often use these services to check a vehicles background. Carfax and Autocheck are wonderful services, but they have their limitations. Many times they will show more "owners" than we may state a vehicle has had. This is because they are an information service only. They have never seen the car, owned the car, and have no other information about the car than what is reported from different agencies. All of this information is originally hand entered into their databases at their source and mistakes and inconsistencies will occur! For example when a dealer such as ourselves purchases a vehicle they may pick it up as a new owner when this is of course not the case as dealers are not end users. Also they often contain mileage errors are inconsistencies that appear to make little sense. Just like any computer generated information report you need to know how to read the report & when to read between the lines. Having seen thousands of these over the years we can help you understand the information listed in these reports, just ask.


Can you explain your as-is / warranty policy? All vehicles are being sold as-is, where is with no warranty, expressed or implied. The seller shall not be responsible for correctness of description, authenticity, genuineness, or defects herein, and makes no warranty in connection therewith. Any and all descriptions or representations are for identification purposes only and are not to be construed as a warranty of any type. Your bid is binding under applicable statute. The buyer assumes all responsibility for all defects known and unknown. The seller assumes no responsibility for any repairs, defects or damages pre-existing or otherwise regardless of any oral or written statements about the vehicle. The buyer has no right of rescission and is not entitled to any compensation for known or unknown, or disclosed, or undisclosed damage or repairs. Do not bid if you are not prepared to conclude your purchase. All information and comments contained within the vehicle listings are deemed reliable, but are not guaranteed. We try very hard to make sure they are as accurate as possible. If an option or feature is not listed in the ad or you do not see it in the pictures, then the vehicle most likely does not have that option or feature. We do not want you to be unhappy with your purchase but at the same time you have to understand what "AS-IS" means. It means sold without warranty - no exceptions. Most cars are sold at wholesale prices, many way below book prices. Therefore there is minimum profit at best and as such we can not afford to warranty the vehicle as if you had purchased it off a retail lot at full list price. Remember many of these cars are near a decade old or many have in excess of 100,000 miles so they may be new to you but that doesn't change the fact that they are used cars and repairs can be needed at any time regardless of how short a time period you have owned the car. While we try to service any known defects it is still possible for used vehicles to need service or repairs the first days or weeks of ownership. All cars are used machines and used machines need general repairs on a regular basis many times without prior warning. This is especially true for name brand highline & exotic vehicles that have more elaborate features and systems. Also repairs are more common on say a 10 year old model car as opposed to a 2 or 3 year old model car since they cost significantly less than a newer car. Obviously the older the car the more possible this is of happening. What you have just read is basically common sense, but there are some people who don't understand this so this is why we have spelled it out in plain English.


Can I see or inspect the vehicle in person? Prospective bidders are always welcome to come view or arrange on site inspections of the vehicle they are interested in BEFORE the close of the auction. Once the auction has ended the vehicle is now considered sold and we do not permit any post sales inspections at that point. Of course if you are the winner of the auction you are always welcome to look over the car, test drive it, and make sure you are happy with it before taking delivery.


Do you end auctions early? We reserve the right to end any auction early should we deem it necessary. However this is quite rare and occurs in less than 2% of all listings. But occasionally we have to end an auction early because we made an error in the vehicles options, description, warranty, or have a title issue. Also any bid retractions within the last half of the remainder of the auction are subject to be ended early at our discretion. We further reserve the right to refuse the sale of any vehicle to any bidder or buyer at our discretion should we deem it necessary.


What are the technical legal terms? Venue for any legal action such as claims, motions, litigation, settlements, or any legal action associated with this sale from either the buyer or seller is to take place in the State of Virginia in the Henrico County Courthouse. By bidding on this auction the bidder / buyer agrees that any legal action will be heard in the County of Henrico in the State of Virginia. Buyer agrees to be responsible for all legal costs including but not limited to court costs, expenses, attorney fees, cost of process service, and any other cost associated with the normal course of business. Should debt collection be necessary buyer agrees to pay 1 1/2 % interest per month or an annual rate of 18% until the debt is collected and paid in full. Should the vehicle need to be repossessed the buyer will be responsible for all costs associated with recovering the vehicle and the buyer will also be responsible for any damages to the vehicle. By entering into this contract the bidder warrants that they are at least 18 years of age and are financially capable of completing this purchase.


How do I pay for the vehicle? The balance of the purchase price MUST be paid for by cash in person, cashiers check (like you would get from most banks & credit unions), or bank wire transfer. We do not accept personal checks, credit cards, paypal, drafts, escrow services, or any other form of payment that is not expressly listed above. Some services such as E-Loan or HSBC place demands on their loans that we can not meet. For example sometimes they require the borrower to only purchase a vehicle in the state they reside and that of course would make it impossible for most bidders &ourselves to comply. So again, we work very hard to make the process go smoothly & quickly just let us know upfront if you have any special needs so we can help out. Please note that you are welcome to have your loan officer contact us to arrange one of the above payments if they have questions or concerns. We realize that different lending institutions have different needs and we are here to work with you in those instances. If you arrive to pick up your vehicle and do not have an acceptable form of payment you will be denied delivery of the vehicle. This means you will have to go home without the vehicle or stay over in Richmond until acceptable payment is received. Do not let this happen to you, just follow our simple rules pf payment to ensure a smooth delivery of your new vehicle. These are the only forms of payment that we accept, so if they are not acceptable to you then please do not bid. Final payment must be made within 7 days of the close of the auction. There are no refunds or cancellations once payment has been made as all sales are final on all eBay related transactions.


Are there any other fees? We do not collect any taxes from any buyers. We do charge a small $95 fee to help cover the cost of the Gross Receipt Inventory Business Tax, Temporary Tags, & Registration that is charged on each car. We charge this fee to help defray the cost of these expenses. International bidders, including Canada will be subject to an additional $100 fee due to the extra costs associated with completing those sales. Things such as international phone calls, faxes, UPS packs, and wire transfer fees add up quickly for us when doing business outside of the U.S.A. So in summary all you pay to us is the winning bid price + the fee.


Do you require a deposit from me? We require that a deposit be made to secure the transaction by the end of the next business day on each vehicle purchased. This means that if you win the auction for any given vehicle at 10PM on a Monday night then the $250 deposit is due by 5PM the following night (Tuesday) . Each vehicle requires a $250 deposit. The deposit is to be made via PayPal only. If you do not have a PayPal account we will be happy work with you depending on each buyers unique situation. Should any buyer fail to make this deposit or to make other arrangements with us by 5PM we reserve the right to offer or sell the vehicle to another bidder or buyer as we deem necessary. Also should the buyer fail to make this deposit or make other arrangements with us by 5PM we reserve the right to cancel the transaction. If a buyer pays the deposit, but does not complete the transaction for any other reason, then the deposit is not refundable and becomes the property of The Car Man of Richmond.


Can The Car Man of Richmond arrange financing for me or take my trade in? We do not offer any financing through the dealership. Please have all loan and financing arrangements in place before you bid. Also we do not accept trade ins on our auction sales due to the limitations of the auction process.


Do I need insurance? Once the vehicle is paid for in full insurance is required from the buyer. We do not insure the vehicle after payment is made in full. This is especially important if your vehicle is being transported via car carrier.


How does shipping work? We do not arrange shipping for any of our vehicles. Vehicle shipping is the responsibility of the buyer of the vehicle. You are welcome to use any transporter you choose to come pick up the vehicle from our dealership. If you do not have a transporter we may be able to suggest one for you. Also you can do a web search for vehicle transporters for a greater selection. We do not take vehicles to shipping terminals or shipping ports. All vehicles must be picked up at the dealership during regular business hours Monday - Saturday. Pricing and delivery times are between you and your shipper. Average shipping time is 5 - 15 days depending on many different factors. It is recommended that exotic or high dollar vehicles be shipped enclosed (but that is a personal choice). Also vehicles such as, Limousines, Large Commercial Trucks & Large Vans, etc. may have extra costs associated with them due to size limitations or may not be able to be shipped at all. All buyers should keep the above information in mind when purchasing a vehicle. PLEASE NOTE: Approx. 1/2 of our cars are transported, and these cars can have no more than 1/4 tank of fuel to help the weight down on the transport trucks. Because of the fact we do not know which cars will be transported & which will be picked up in person, all cars will have no more than 1/4 tank of fuel at delivery.


What happens after I win the auction? At the close of the auction we will contact you by email and ask for your name and phone number. Melissa will then call you on the phone and go over all of the details with you. Or you can call the dealership at (804) 918-0471. At this time we will ask for your credit card information and charge to your account the $250 deposit. Once this is done all we need to do is schedule a time for delivery. Please give us 24 hours notice if possible so we can detail & prepare your vehicle for delivery.


When can I pick up my vehicle? If you are planning to pick up the vehicle in person, these are the hours we are open for eBay deliveries: Monday (9-5), Tuesday (9-5), Wednesday (9-5), Thursday (9-5) and Friday (9-5). We are closed on Saturday, Sunday, and all National Holidays. If these hours do not suit your needs, then please arrange to have your vehicle shipped. These are the ONLY hours we will be delivering vehicles. We will have all required paperwork ready for you upon your arrival for a speedy delivery. Please give us 24 hours notice if possible so we can detail & prepare your vehicle for delivery.


What if I can not come to your dealership to pick up my vehicle & I wish to have it shipped to me? If you are shipping your vehicle we will UPS (or FedEx) all necessary paperwork to you for required signatures. Once you have completed this simple task enclose payment and UPS us back all copies of all the documents. When we receive back the paperwork we will then separate our copies & your copies, enclose the vehicle title, temporary tags, registration, and send them back to you once again via UPS. At this time you can arrange shipping for your vehicle or if you have already done so you may let your shipper know that the vehicle has been paid for and is now cleared for pick up. Please try to give us (or have your transporter give us) 24 hours notice before pick up so we can have your vehicle detailed for you before it leaves our dealership. Please note that even though we detail every car before it leaves, cars that have a great distance to travel will usually still get dirty from road debris or unforeseen weather conditions while traveling from state to state.


Will you leave me positive feedback? We are always happy to leave you positive feedback once the transaction is complete. We hope you too will leave us positive feedback and give us a 5 star rating as well.


Anything else I should know? By bidding on the above vehicle or by purchasing the above vehicle, bidder / buyer acknowledges all eBay rules and the rules and regulations as stated in this listing by The Car Man of Richmond. By placing your bid you accept all rules as listed above and understand there are no refunds or cancellations, as your bid is a legal and binding agreement, (as stated in the eBay User Guidelines).


One more thing, will buying a vehicle on eBay be easy & fun? We think so, we have sold vehicles to customers in every state and many cities & countries all over the world. If we can do anything to help make your purchase easier just ask and we will do our best to accommodate you. Purchasing a vehicle on eBay is not only a great way to get a great deal it is also a lot of fun and we do everything we can to make it as simple and enjoyable as possible. Don't forget to see our other vehicles we have up for auction this week! Thank You! Thank You!
Dodge Ram Van for Sale
Auto Services in Virginia
Auto Repair & Service
Address: 1925 E Pembroke Ave, Fort-Monroe
Phone: (757) 727-0008
---
Automobile Body Repairing & Painting, Truck Body Repair & Painting
Address: 5345 Jessie Dupont Memorial Hwy, Heathsville
Phone: (804) 580-8419
---
Auto Repair & Service, Automobile Body Repairing & Painting, Automobile Restoration-Antique & Classic
Address: 23101 Old Valley Pike, Berryville
Phone: (540) 459-2005
---
Auto Repair & Service, New Car Dealers, Used Car Dealers
Address: 95 Garrisonville Rd, Ruby
Phone: (888) 607-9714
---
Auto Repair & Service, Tire Dealers, Machine Shops
Address: 3655 N Military Hwy, Norfolk
Phone: (757) 588-5660
---
Auto Repair & Service, Automobile Repair Referral Service, Brake Repair
Address: Fairfax
Phone: (703) 994-2773
---
Auto blog
Fri, 07 Mar 2014
Students and teachers at a Washington community college are up in arms following an order from Chrysler that it must destroy the pre-production Dodge Viper that was donated to the school's automotive technology program ten years ago.
The Viper in question is said to be the fourth off the production line, based on its VIN, and has had its emissions controls disabled, allowing its ten-cylinder engine to produce 600 horsepower, according to a report from Yahoo! Autos. As one of the first Vipers ever produced, the school's AT instructors claim it could be worth $250,000 in a museum, while a local news report purports that Jay Leno once tried to purchase the car, but the sale was prevented by Chrysler.
As pointed out by our friends at Autobytel, though, there are a lot of things in this story that don't quite add up. Immediately noticeable from the news report embedded below - which shows the car at South Puget Sound Community College - is that the car in question is not a 1992 model. When the Viper went on sale in 1992, it was only available as an RT/10 with a (flimsy) soft top, like the red car shown above. But the car featured in the report from KING5 News (inset image) is clearly a hardtop Viper GTS, which didn't enter production until 1996. And even if, as reported by a local newspaper, the hardtop featured is a prototype, it doesn't explain the lack of another iconic feature of the first Vipers - their distinctive side pipes. This kind of pokes holes in the school's argument that this is the fourth Viper to ever roll down the line. At best, this appears to be a pre-production Viper GTS.
Wed, 24 Jul 2013
Are you hesitant to pull the trigger on a brand new Dodge Avenger in hopes that a new one will be coming? Well, don't hold your breath. According to The Detroit News, Chrysler will be extending production of the current Avenger sedan through the end of 2015.
Originally, we heard that the company would kill the Avenger to better focus its midsize sedan efforts on the Chrysler 200 replacement. But then new reports stated there would indeed be an Avenger successor, and that we could see it as early as next January. This Detroit News report cites supplier sources confirming the extension of Avenger production, though Chrysler has not released an official statement on the matter.
These same suppliers say that the current Jeep Wrangler will live on through mid-2018 - that's right, another five years. The Detroit News reports that a replacement for the iconic, go-anywhere Jeep was due in mid-2016.
Thu, 17 Apr 2014
Meet the refreshed 2015 Dodge Charger; notice anything different? You would have to be pretty farsighted to miss the sedan's new Dart-like nose, and it's likely going to be quite polarizing to the car's fans. Gone are the previous furrowed, aggressive headlights in favor of a wider, friendlier look.
While the more rounded headlights and narrower grille are going to be the first thing most people notice, Dodge claims its designers have made changes to nearly every panel on the Charger. The hood dips down deeper at the front, and the doors show off a more angled version of the car's shoulder blister. LED running lights and taillights are standard on all models, and SXT and RT trims get LED foglights. Even though the front might not be as intimidating, Dodge has hung onto the sedan's muscular stance with angular contours making up the rest of the redesign.
Under the hood is the same engine range you've come to know over recent years. Both the 5.7-liter V8 and the 3.6-liter V6 return for 2015, with the Hemi making 370 horsepower and 395 pound-feet of torque, and the standard Pentestar outputting 292 hp and 260 lb-ft. All models are now equipped with Chrysler's TorqueFlight eight-speed automatic as standard. Fuel economy for V8 Chargers is predicted at 16 miles per gallon city and 25 mpg highway, compared to 15 mpg / 25 mpg last year with a five-speed automatic. All models also come with electric power steering, and the axles are cast from aluminum to save weight.