eBay Find of the Day: Ayrton Senna's 1993 Honda NSX
Fri, 09 Aug 2013 11:26:00 EST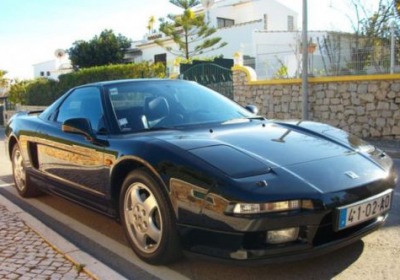 It's not often that things owned by the late Ayrton Senna come up for sale, but the seller of this black-on-black 1993 Honda NSX (aka, Acura NSX) eBay find claims it was once owned by the Formula One legend, and that he left a footprint on the factory carpet that can still be seen today. (Footprint, or vacuum lines?...)

NSX no. T000999 was given to Senna as a gift from his mentor and sponsor, Antonio de Almeida Braga, the seller claims, and it was stored at a palace near the Estoril F1 circuit in Portugal. He also was known to drive two other NSXs, a black one and a red one - the latter in which he was seen often.

The seller claims to have owned T000999, which is still in Portugal, for 17 years, and the 31,000-mile odometer indicates it was driven about 1,500 miles per year on average. Thankfully the car has been kept stock, so whoever buys it can enjoy driving it just as Senna did - that is, if the car actually is what it's claimed to be. If the story checks out, then this is one valuable NSX, which is reflected in the high minimum starting bid of 47,500 pounds ($73,620). There have been no bids at time of writing, but with nine days left in the auction, we'll be keeping our eyes on this one.

Senna is credited with improving the development of the mid-engine Honda when he told engineers after a test drive that the car needed to be more rigid. After eight months more chassis development, the car was stiffer and the suspension was finely tuned to Senna's satisfaction. The rest is history, as Honda stunned the world - and a few supercar manufacturers - soon after when it released the excellent NSX in 1990.
---
By Damon Lowney
---
See also: Powerball winner's first purchase will be used Acura NSX off Craigslist, Honda Civic Tourer to debut at Frankfurt, Snapshots from Acura NSX prototype run at Mid-Ohio.