Who sold the most small/midsize pickups in 2012? PickupTrucks.com investigates that, too
Wed, 27 Feb 2013 16:30:00 EST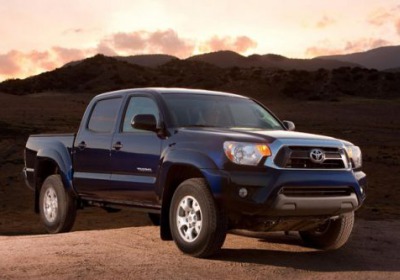 PickupTrucks.com has taken another look at the sales of its favorite vehicle bodystyle as part of an ongoing series. According to registration data from R.L. Polk, the Toyota Tacoma easily took the crown as America's best-selling mid-sized pickup, with 133,477 units rolling into new homes in 2012. For comparison, the second-place Nissan Frontier only saw 50,566 registrations.

We feel compelled to point out that before Ford pulled the plug on its ancient Ranger, the company was moving some 75,000 units per year. That number had shriveled to 15,662 by 2012, which was still enough to surpass the Honda Ridgeline. Interestingly enough, one person brought home a brand-new Hummer H3T as well. But mid-sized trucks represent only a fraction of total pickup sales. Dealers sold a total of 241,471 midsizers last year compared to 988,326 half-tons.

That segment was dominated by General Motors with 533,814 sales followed by Ford at 478,204. Ram Trucks trailed behind in third with 241,204 units with Toyota close behind at 229,769. Nissan, meanwhile, remains a distant fifth. Head over to PickupTrucks.com for a closer look at the breakdown in each segment.
---
By Zach Bowman
---
See also: Toyota sizzle reel gives better look at i-Road Geneva concept, Why Toyota Camry's Korea Car of the Year win is a big-time upset, NHTSA investigating 561k Toyota Prius hybrids for possible steering shaft defect.