White House clears way for NHTSA to mandate vehicle black boxes
Fri, 07 Dec 2012 10:16:00 EST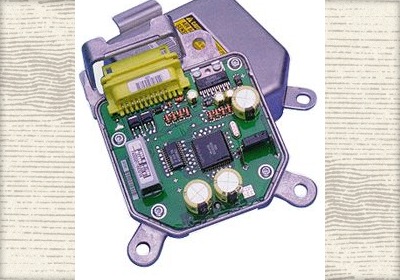 At present, over 90 percent of all new vehicles sold in the United States today are equipped with event data recorders, more commonly known as black boxes. If the National Highway Traffic Safety Administration gets its way, that already high figure will swell to a full 100 percent in short order.

Such automotive black boxes have been in existence since the 1990s, and all current Ford, General Motors, Mazda and Toyota vehicles are so equipped. NHTSA has been attempting to make these data recorders mandatory for automakers, and according to The Detroit News, the White House Office of Management Budget has just finished reviewing the proposal, clearing the way. Now NHTSA is expected to draft new legislation to make the boxes a requirement.

One problem with current black boxes is that there's no set of standards for automakers to follow when creating what bits of data are recorded, and for how long or in what format it is stored. In other words, one automaker's box is probably not compatible with its competitors.

Expect all these issues to be worked out "in the coming months," according to NHTSA spokeswoman Lynda Tran.
---
By Jeremy Korzeniewski
---
See also: Subprime financing on the rise in new car sales, leasing too, Subprime financing on the rise in new car sales, leasing too, Mazda has right mix to chase 120,000 more US sales.