Watch Piquet and Mansell bend some sheetmetal in Ford Fusion GP
Tue, 12 Feb 2013 15:00:00 EST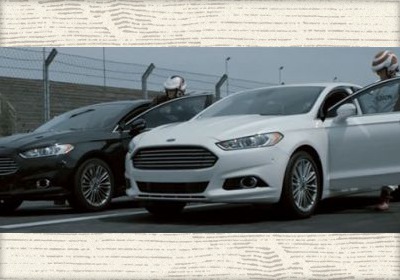 As we told you about before, there were four episodes planned for the Ford Fusion GP campaign in Brazil, and the whole series has now run its course. The Ford ads pit Brazilian Formula One driver Nelson Piquet against English F1 pilot Nigel Mansell driving the new Fusion, the two coming together again after their partnership at the Williams F1 team ended in a miserable state more than 20 years ago.

They're lined up for you below, in reverse chronological order. You should watch number three first, though, as it adds a bit more spice to the NASCAR action in the fourth.








---
By Jonathon Ramsey
---
See also: Project Ugly Horse: Part V, Ford Fiesta ST GRC Racecar is hungry for podiums in 2013, Ford reveals Fiesta ST race car, points at road ahead for bigger things in Global RallyCross.